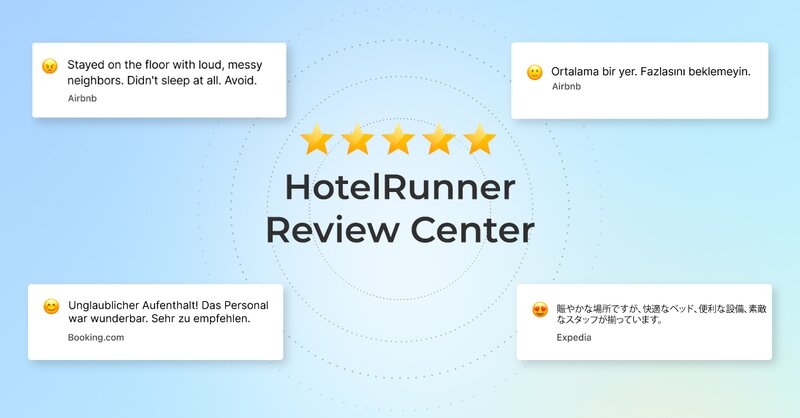 HotelRunner introduces AI-powered review centre for enhanced reputation management
The AI can generate unique personalised replies to guest reviews in seconds
HotelRunner has launched 'HotelRunner Review Center', a solution powered by AI that's designed to change the way properties manage their online reputation.
The new product centralises guest reviews, allowing properties to take control of their online reputation from a single user-friendly dashboard.
It's equipped with "advanced" features such as AI generating unique personalised replies to guest reviews in seconds and multilingual translation capabilities with its built-in Google Translate to over 133 languages.
The company which has strategic partnerships and certified integrations with Booking.com, Expedia and Airbnb, among others, is a travel and hospitality technologies platform provider.
Yiğit Can Bacakoglu, director of engineering of HotelRunner, said: "The introduction of HotelRunner Review Center marks a pivotal moment in the fiercely competitive hospitality industry.
"We take great pride in spearheading the deployment of this cutting-edge technology and will continue to enrich our platform with homegrown AI-based products."
The review centre also offers properties a HotelRunner score across various categories, allowing properties to identify areas for improvement, monitor progress over time and continuously enhance their service offerings.
It's available now to properties worldwide.