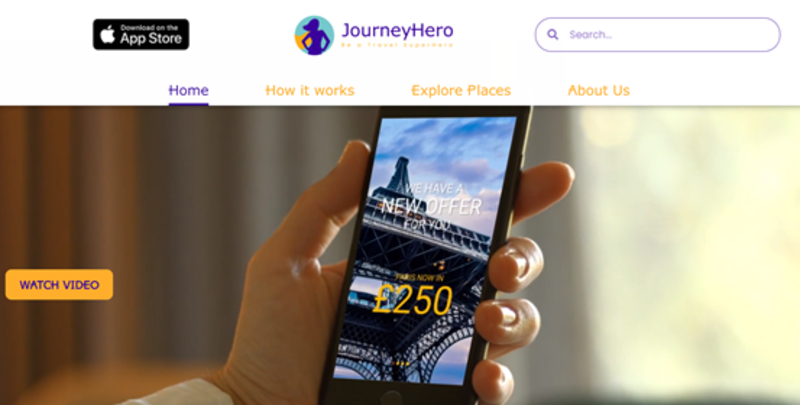 Disruptive travel app start-up JourneyHero strikes supply deal with Skylord Travel
Collaboration expected to help the UK B2B consolidator reach new customers
UK B2B wholesaler Skylord Travel has agreed a partnership with new travel app brand JourneyHero.
Cyprus-based JourneyHero says its app offers users the ability to find personalised holiday options and competitive prices more easily than rivals.
Skylord Travel work with most of the world's major airlines and hotel operators to provide fully bonded GDS content that meets Iata and Atol requirements.
Ujjwal Sehgal, director of Skylord Travel, said: "JourneyHero represents the future of the travel industry due to its innovation and disruptive technology.
"The founders Rosa Shah and Shane Batt are industry experts and are motivated to empower the traveller, ensuring that they obtain the lowest price, even after booking.
"This mindset offers great synergy between our brands and Skylord Travel looks forward to reaching new customers as a result of this collaboration."
Shah, chief operating officer of JourneyHero, added: "Skylord Travel is a household name and over the years has established solid relationships with the world's leading airlines and hotels.
"JourneyHero presents the traveller with the best trip option for them as an individual. To do this we require access to a wide range of content providers offering competitive fares and solutions.
"We look forward to working with Skylord Travel as a trusted partner to achieve mutual growth and success."