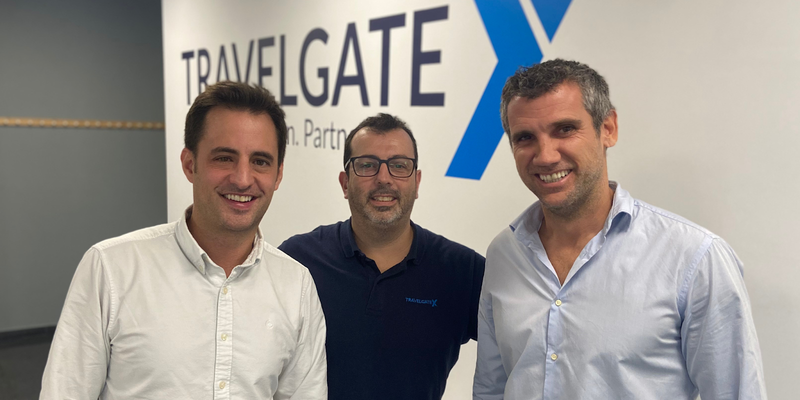 TravelgateX acquires Quonversa to optimise internal and clients' processes
Next generation chatbot technology powered by Artificial Intelligence will be used to expand capacity and streamline product selection and operations
Travel API connectivity specialist TravelgateX has acquired artificial intelligence chatbot specialist Quonversa.
The deal will see Palma-based TravelgateX implement process automation to allow its trade partners to optimise product selection and processing.
TravelgateX said Quonversa has also developed automation "that will expand the capacity of what can be handled without human intervention, streamlining any operational process and improving decision-making".
Pedro Camara, chief executive, said: "We are very excited about the acquisition of Quonversa, as this will be a turning point, not only in the improvement of our internal processes, but also in the improvement of our customers businesses, which will benefit directly from this technology, both in terms of traffic optimisation and recommendations of suppliers and/or distributors and their respective products".
In a joint statement IIñaki Fuentes, chief executive of Quonversa and and Jesús Corrius, chief technology officer, said: "Being part of TravelgateX allows us to focus on the development of new products for the distribution sector with the peace of mind of being part of a well-established group."
Ivan Font, chief strategy officer of TravelgateX said it plans to offer the technology through strategic consultancy relationships with its clients. "Our intention is not only to apply artificial intelligence to our operational processes, but also to invite our partners to improve theirs.
"This is key for them, since this allows them to apply it to their respective customers, as artificial intelligence can be applied to improve any repetitive process, allowing automation without the need for human intervention, thus solving many incidents or processes immediately."
Quonversa is TravelgateX's second acquisition this year having bought marketplace NXO Direct, an online B2B hotel distribution company.