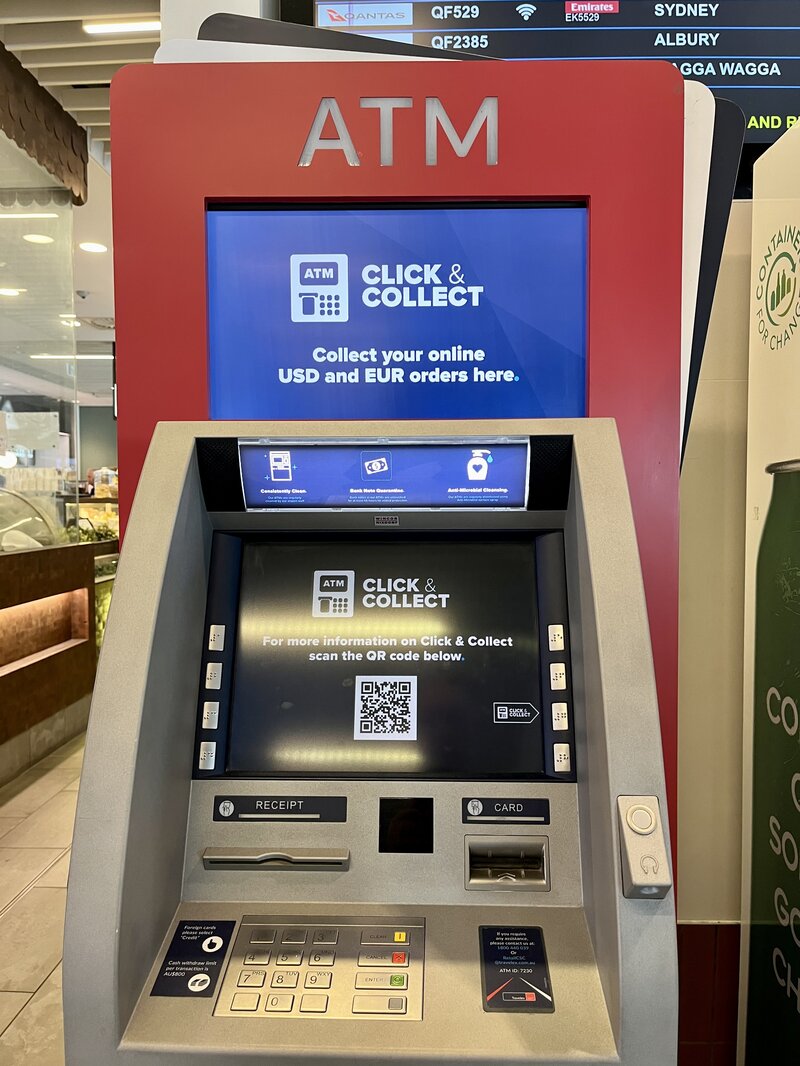 Travelex to bring FX click-and-collect ATM services to Brisbane airport and Heathrow
Service will allow customers to pre-order foreign money on the Travelex website and collect it at airport ATMs
Foreign exchange firm Travelex has announced an agreement to bring a foreign currency pre-order service to Australia's Brisbane Airport and London's Heathrow Airport.
The click and collect service will allow customers to pre-order foreign money on the Travelex website and collect it at airport ATMs any time of the day with no collection fees.
Travelex claimed this service is believed to be a world first for the foreign exchange industry.
Customers can order up to the equivalent of AU$800 in USD or Euro using this currency exchange method, which will expand to more ATMs, airports, and currencies in the coming months, according to Travelex.
This service deepens the focus on digital innovation shared by both Travelex and Brisbane Airport, with the former having launched the first foreign exchange ATM and the first multi-FX pre-paid card in Australia, and the latter having recently introduced a digital currency airport experience and a digital departure card.
Travelex has also launched two concept stores at Amsterdam Airport Schiphol to give customers a digital first experience earlier in 2022, while continuing to grow its suite of digital products, including multi-currency prepaid contactless cards and touch-and-go channels.
The ATM click and collect services arrives just weeks after Travelex announced 1,200 new jobs and over 20 contract renewals as the firm continues in post-pandemic recovery.
Darren Brown, managing director of ANZ at Travelex, said: "We're delighted to be delivering the first foreign currency ATM click & collect service here in Australia, which will enable our customers to not only access their currency in a new, fast and convenient way, but to do so at our best rates possible.
"We have a long-standing relationship with Brisbane Airport; in fact, our first ever FX ATM in Australia was in Brisbane Airport, so it made sense to partner with them on this innovation.
"Unfortunately buying foreign currency at an airport has the reputation for being expensive.
"We are continually reviewing the pricing plans and options to ensure that Travelex airport services provide our customers with better value than other airports.
"ATM click & collect takes that even further, as it enables consumers to obtain foreign currency at our very best rates, with the convenience of airport pick up."
Martin Ryan, executive general manager of commercial at Brisbane Airport Corporation, said: "The launch of ATM click & collect at Brisbane Airport represents the next chapter in our successful, long-standing relationship with Travelex.
"We're thrilled to be the first airport in Australia to launch this new product, which fits perfectly with our focus on innovative digital solutions and will help further streamline our travellers' experience at the airport - whilst also ensuring them the best Travelex rates possible."