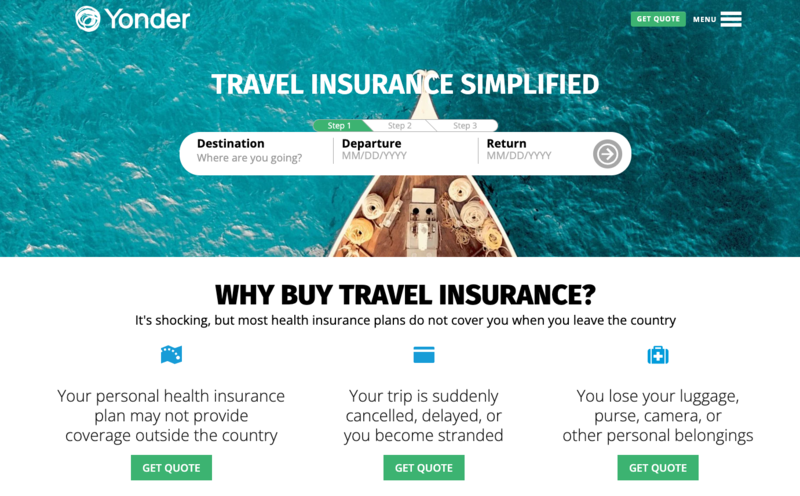 Yonder Travel Insurance launches new partnership with battleface
Partnership offers users "greater opportunity to find the right policy for their trip"
US travel insurance comparison site has announced its partnership with battleface to enable customers to view, compare and purchase battleface's customisable insurance plans direct.
Yonder has experienced "higher demand" for cancellation and interruption only policies in the past few years.
Its partnership with battleface allows users to purchase a trip protection plan called the Discovery Trip Protection plan.
Travellers concerned with losing their trip costs if they suddenly have to cancel or interrupt their trip can now purchase the coverage they need, "without all the extras they don't".
"This new partnership with battleface offers our users greater opportunity to find the right policy for their trip," said Terry Boynton, president & co-founder of Yonder.
"With additional benefits for exploration-based activities, the Explorer plan is a great fit for trips cantered around nature.
"For travellers seeking hard-to-find add-ons like vacation rental damage, pet coverage, and cancel for any reason, the Discovery plan makes it easy to get the coverage you want."
"Today's modern travellers want customization that is relevant to their actual needs when it comes to travel," said Angela Shipman, head of partnerships, US of battleface.
"They are looking for coverage that provides good value for money and addresses any potential risks without unnecessary extras.
"We're excited to offer battleface products on comparison site Yonder in our continued drive to offer travelers products and services that perfectly fit their needs."