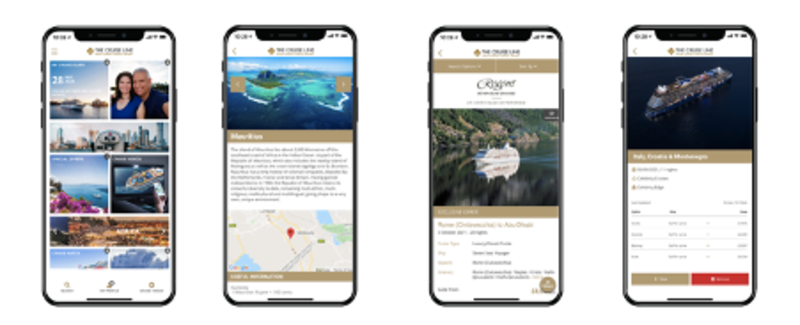 The Cruise Line launches mobile app developed by CruiseAppy
Specialist travel agency will use app to offer a more personalised service
Luxury cruise specialist The Cruise Line has launched a new app built for it by start-up technology firm CruiseAppy.
The app has been designed for users to more easily shops for cruise deals from among 30,000 itineraries from more than 30 suppliers.
As well as destination guides, deals and discounts, and information about on-board facilities, the free-to-download app offering sight-seeing tips and a cruise video section.
The app also includes a customer profile section to store loyalty details, a keyword search functionality, a 'Cruise Watch' fare monitor and a consultant chat function.
David Smith, marketing director of The Cruise Line, said: "With so many holidaymakers now using mobile devices to book their upcoming trips, the introduction of the app represents a logical evolution for The Cruise Line.
"It will give users the ability to seamlessly find their next voyage and allow us to continue to provide unbeatable, personalised service, which has always been the cornerstone of our company's ethos."
Peter Whittle, Co-founder and chief executive of CruiseAppy, said: "The Cruise Line is one of leading luxury cruise specialists in the country and the latest agency to utilise our innovative App platform for cruise sellers.
"The partnership has worked really well, with The Cruise Line team inputting new ideas for the App at both design and back-office level.
"They have been a pleasure to work with and we look forward to expanding the platform in the next phase to also incorporate their website to provide a frictionless and unified digital experience for their customers"