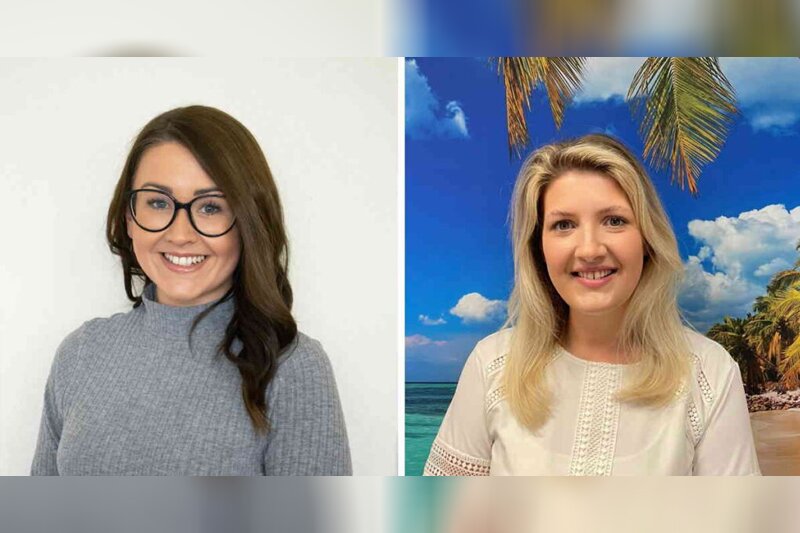 Online operator Blue Bay Travel makes appointments to drive growth
Ambitious UK firm aims to double in size in three years
Blue Bay Travel appointed two sales managers, as the tour operator continues its "ambitious growth strategy".
Abbie Heaton (pictured right) has been promoted to the role of sales manager – Personal Travel Consultants.
She has worked for Blue Bay for almost six years, spending three years as a Personal Travel Advisor (PTA) before progressing to the role of sales team leader.
Over the last several months, she has worked closely with the Personal Travel Consultants (PTCs) who are self-employed and work from home.
She has recruited seven PTCs and will be instrumental as the company plans to expand this "crucial area of the business".
Meanwhile, Georgina Dawson (left) is joining as sales manager for Personal Travel Advisors, who are employed and salaried.
She has 13 years of experience in the industry, most recently at Riviera Travel, where she was a business development manager.
Dawson has also worked with Tui, as well as a stint with the contracts team at Blue Bay Travel.
As she returns to the company, she has been tasked with driving the performance of the sales team, including call centre and remote team members.
Nicola Holman, head of sales at Blue Bay Travel, said: "I am confident both Georgina and Abbie will be a force of nature in driving forward the success and growth of both the sales team and Personal Travel Consultants."
Alistair Rowland, group chief executive at Blue Bay Travel, added: "This duo of appointments marks a significant step for Blue Bay Travel as we invest in the growth ambition of our business, striving to double its size in three years to firmly cement Blue Bay Travel as one of the biggest agent/operators in the UK.
"The new positions reaffirm our direction as we aim to become a leader in the home-based, Personal Travel Consultant market, for which we have an unbeatable offer with industry-leading commissions, highly preferential terms with third-party suppliers, and access to long-haul tailored leads with a strong conversion rate – offers which cannot be matched and will always be exclusive."