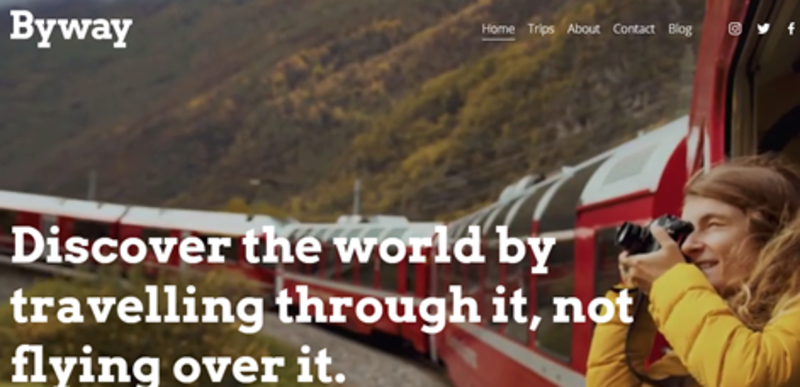 No-fly start-up Byway aims to inspire clients with Surprise Me! search tool
Firm says it is seeing record booking levels in January as threat of COVID recedes
Non-flight travel company Byway has launched a spontaneous search tool called Surprise Me! for customers looking for inspiration.
The start-up says this month it is seeing a "huge rebound" to record levels for 2022 as travel restrictions ease and confidence rises among consumers.
January booking levels are five times those in December when the omicron variant of COVID-19 dented confidence to book, the firm said.
Surprise me! allows users who are happy being flexible to sign up for a surprise itinerary, tailored to their preferences, a month or two before their departure date.
The firm said it will generate last minute trips in lesser-known regions based on availability at the time.
In 2021, 50% of Byway's bookings were made within two months of departure, and 25% within one month, the firm said.
Cat Jones, founder and chief executive of Byway, said: "Our surging January bookings give us great confidence that holidaymakers are feeling optimistic about the future and keen to get back out into the world.
"We love to see it. Our COVID refund guarantee also makes a big difference to booking confidence."