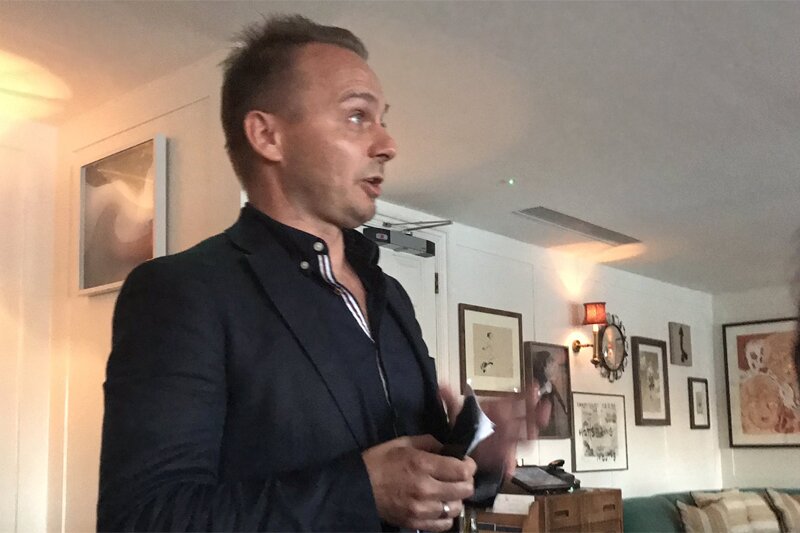 Netflights to go back to its flight-only roots
OTA to improve user experience, promote premium fares and expand internationally, Andrew Shelton tells dnata dinner
Netflights is going to go "back to its roots" as a flight-only business, will improve the user experience of its website, promote more premium fares and embark on international expansion.
Managing director Andrew Shelton said: "Selling flights is not easy. It's a low-margin game but if you've got the right ingredients, you can make a success of flight-only."
He said creating a really compelling user-experience was crucial.
"We're in the middle of changing platforms. The idea is to create a totally frictionless journey. Right now, there is so much traffic on mobile phones that just can't convert, so we are addressing this. It's critical to our success," said Shelton.
He said Netflights was also adding a broader product range to the site, plus more content to add utility to the user journey for people going on a flight – useful information about airports etc.
Shelton added that while the business was predominantly web-based, it had a call centre and was very happy for customers to call to book, saying that "service is very important".
Commenting on price, Shelton said: "Metasearch engines have driven price, but the majority of people don't click on the lowest fare. They want to book with a brand they can trust and we are one of the few OTAs with a five-star rating and many awards."
He added: "If you put all these ingredients together, there's a recipe for a very successful flight only business."
Shelton added that Netflights would be adding more premium fares as more leisure as well as business travellers choose to fly further up the cabin. And he revealed he was taking Netflights into international markets, starting in the Middle East, the home of its parent, dnata.