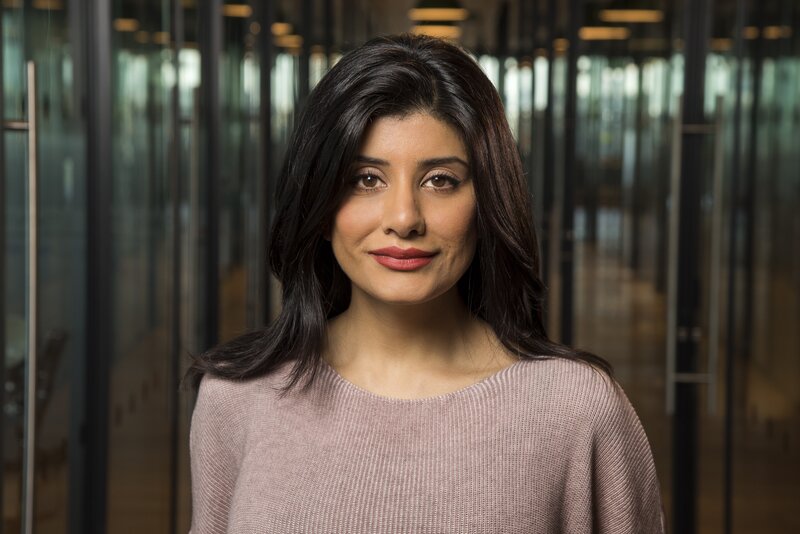 Guest Post: The three things I've learned about strengthening your company culture in a crisis
Nena Chaletzos of Luxtripper says making time for culture in a crisis will ensure your company thrives in the long-term
Nena Chaletzos, founder and chief executive at luxury travel specialist Luxtripper, says making time for culture in a crisis will ensure your company thrives in the long-term
We all know how important company culture is. It's the character of our business – how everyone thinks, acts and behaves about where they work and what they do.
Having a strong culture means that people are excited about the journey they're on and bring passion and enthusiasm to your customers.
But when many of the traditional ways of creating and nurturing a company culture based in the office and face to face, what do you have?
How can you get people excited about the journey they're on when the journey is tough, and no one wanted to be on it in the first place?
At the beginning of this pandemic, it was questions like these that kept me up at night.
From the moment we started Luxtripper five years ago, our culture has been one of our proudest achievements, and I wasn't prepared to lose it.
Over the last few months, here are three things I've learnt about strengthening culture in a crisis:
Make time
With the challenges facing the travel industry, making time for anything other than customer service, marketing or logistics might seem mad, but it's important to make time for culture, even if just a little.
During the first lockdown, we put an hour in everyone's diary every day for virtual 'fun'.
Our way of keeping office chatter alive, we wanted a moment in the mania for everyone to pause together and talk about something other than work.
I missed my colleagues and I knew they felt the same – it was a human reaction to the situation we found ourselves in.
And early on, as I sat and watched my team take that time to check in on each other, share news and keep everyone's spirits up, I realised that, despite everything happening in the world around us, this was the most important hour of the week.
People needed their colleagues, they needed to talk, they needed the support. Nine months later and our daily 'fun hour' is still going strong.
It is attended by every member of the organisation, and features everything from boxing to bhangra dancing, energy cleansing, book summaries and even a concert.
Learning from each other, connecting and sharing is how we've stayed resilient during this crisis.
Show that you're serious about culture
With a background in HR, I know how important representation of culture at a senior level is.
Our talent manager sits on our leadership team and is visible and accessible to everyone as a people champion.
She is responsible for the preservation of our culture and holds the leadership team accountable to that, a commitment each member takes very seriously.
She represents Luxtripper's dedication and buy-in to everyone's happiness and development, and I can see how powerfully that resonates, particularly among our newest hires.
As a leader, showing you're serious about culture is not necessarily about the big gestures, but actively listening to everyone and observing to see where you can help.
My colleagues know that our culture is one of the things I'm most proud of.
It matters, and whatever form yours appears in, or branches into during this crisis, it's your job to recognise it and nurture it for everyone else.
You must throw yourself in
Culture will only become truly embedded if it's modelled by everyone in the organisation, from top to bottom, and that includes you.
I've learnt to become more vulnerable and human with my colleagues. To do away with the corporate hierarchy, show my soul, share my experiences and connect with as many people as I can.
And I've received so much back. Our stories and connections continually weave themselves into the fabric of who we are as a business, one everyone is proud to be a part of.
I feel closer to everyone in the organisation and I'm a better chief executive for it.
Humanity ignites passion, and if you have passionate people, you have all you've ever needed.
Bringing people together in a crisis
This is what culture in a pandemic looks like. There's no rulebook, it's not strategy or structure, it can't be created in a room with leaders, it can't be modelled in a spreadsheet.
It's different for every business but one thing is for sure – in a crisis it will bring your people together like nothing else.
So, whether it's an hour in the diary to learn something new, sharing something personal with others, or just listening, show your people that their journey means something to you.
Here, every member of the Luxtripper family owns the culture and during this crisis, it has become a personal mission for everyone who works here to make it the best it can be.
The company runs itself. And when the world returns to normal, our culture will stay with us, embedded into the fabric of our business and helping us meet whatever challenges lie ahead.