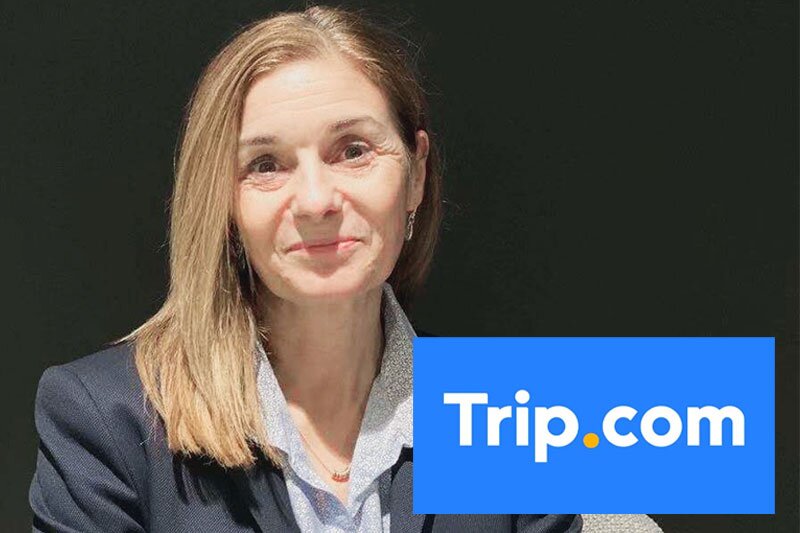 Company Profile: The Trip.com contact centre that's flying the flag for customer service
Lee Hayhurst spoke to Mairi Baillie, who runs the Chinese OTA's Edinburgh call centre
COVID-19 has had an unimaginable impact on every travel business and firms' ability to maintain their customer service ethos has been put under scrutiny more than anything else.
In Edinburgh, the contact centre operated by fast-growing global OTA Trip.com Group's Trip.com had its processes and systems tested just as every other customer-facing travel firm.
For a brand that has set its stall out to compete and differentiate itself through customer service, dealing with the sudden stop of travel in March was a stress test like no other.
Trip.com EU service manager Mairi Baillie, who runs the call centre, said despite having up to 94% of the team working from home and 44% furloughed it rose to the challenge.
Customer first ethos
"We always put the customer first," she said. "Regardless of the situation, when one of our team handles a consumer inquiry it is handled uniquely to that customer.
"That did not change just because of COVID-19. We are an OTA and we are handling inquires in the same way as we would with any normal inquiries.
"The policies and practices we have in place are very strong. Our teams know we are there to support our customers even if we can't do what they they'd like us to do at that time.
"People may be calling about a specific refund or just because they are anxious about travelling, so we are putting customers' minds at ease.
"You cannot go wrong with personal service as long as you put the consumer first. Every time you take a call or get a chat request, it's treated like a fresh new inquiry has landed."
When the COVID-19 crisis hit Baillie said the Edinburgh contact centre was ready having been given guidance from the Trip.com head office in Hong Kong on what to expect.
"Many customers were cancelling flights or asking for refunds and so we had a plan in place to answer all the calls and we remained open during normal service hours," she said.
"Customers were worried and anxious and so it was important we were there to support them."
Attracting the right talent
The Trip.com contact centre in Edinburgh has grown quickly since it was first opened in 2017 with just 15 employees in offices in Princes Street.
Now based in Lochrin Square, close to Trip.com Group's Skyscanner, it now has 201 members of staff serving customers in 10 languages, plus Arabic from June to serve the Middle East.
With air and rail the current focus, the facility provides phone, chat and email support to the OTA's customers.
Baillie said the Edinburgh location helps the call centre maintain a very diverse workforce as it taps into local talent as well as students who come to the city to study.
The male female split is close to 50:50, and the age range is between 20 and 50 and while 78% have come through higher education many are in their first jobs.
Retention is good with returning to their country of birth the main reason people leave, but Baillie said the key attribute Trip.com wants is "experience and understanding of the world".
"We look for people who have travelled a lot themselves," she said, "who know what it's like to go through an airport and go through the check-in processes."
New recruits go through a four-week programme of classroom training and live contact centre experience and quality assurance.
Baillie says the advent and adoption of technologies like chat that allows some self-service has been very helpful, particularly as inquiries mounted due to the pandemic.
Evolving with the technology
She believes it is important to evolve with the technology. "As long as you move with the tech and are offering a service to customers that works for them, that's number one.
"But it's also treating them as an individual so that every time that they contact us is important, and that's what we do, and we do it well."
Prior to Trip.com, Baillie has worked in customer service for a number of non-travel brands including Amazon and Scottish Gas.
Customer Relationship Management
She says Trip.com's in-house customer relationship management (CRM) technology compares favourably because it has been built from a customer perspective.
This, and access to data and key information, enables Trip.com to be proactive, not just reactive, particularly when a crisis like COVID-19 hits.
"We have our inbound teams who deal with incoming calls but also outbound teams that deal with global events where we anticipate there's going to be an issue for the consumer.
"We can anticipate that through the data. I have worked with a few companies and it's a good system that works for our customers and our staff."
Baillie says one aspect of her job she gets most satisfaction from is listening in to calls to understand how staff are dealing with and responding to customers.
This insight is used to support and provide feedback to Trip.com's call centre operatives and to help them underline the brand's values.
"I cannot fault the way that the team has been set up to handle customer inquiries," says Baillie. "What's crucial is having that information going back and forth to support them.
"Airlines will change a policy with no notice and it's very important we are aware of that and we can deliver that to the customer.
"We have to have accurate information and surface it as quickly as we can otherwise it causes distress for the customer. It's key that we get the customer what they ask for."
As Trip.com develops into a full-service OTA with additional product lines, Baillie says she is confident being located in Edinburgh will enable her to recruit staff with the right skill sets.
And, as lockdown eases, she's looking forward to getting her team back together from enforced isolation.
"The office is a lovely environment to work in," says Baillie, "each culture is different and each has their own and unique culture and celebrations which the team loves to share.
"That makes it a really interesting place to work. During lockdown we have been very well connected. We use Zoom and have various methods of staying in touch.
"But the biggest thing for our team has been that they feel safe and they can do their jobs well from home."