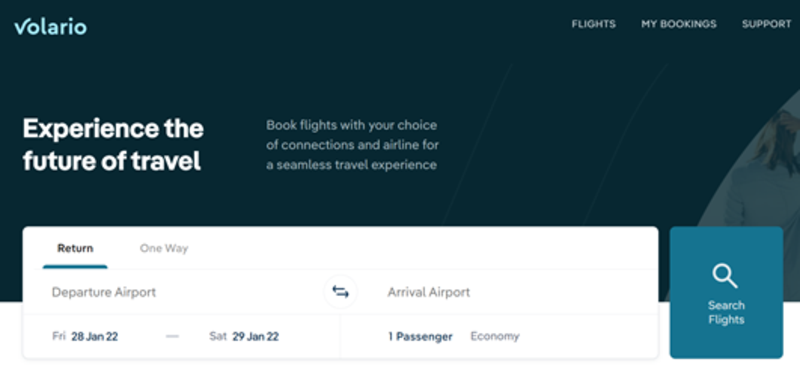 Berlin start-up OTA Volario launches flights booking platform
Website offers users full personalisation and control over the booking process
by Kaia Hicks
Volario, an OTA start-up, has launched an online booking platform which allows travellers to book multiple variations of routes, connections and airlines.
The Berlin-based business's new system supplies customers with information like how long security checks and baggage collections take and distance estimates from gate to gate.
It also offers customers relevant notifications and volario.com takes care of baggage transfers for connecting flights with different airlines.
Yavuz Karadag, chief executive at parent firm Airsiders and Volario, said: "At Airsiders, we are very pleased to announce the launch of our latest product Volario – a flight booking platform that brings forth the best from our technologies into one sleek and modern consumer product.
"Travellers can now search and book flights on volario.com from a very wide range of carriers, with full personalisation and control over the process."
Ashraf Al-Eryani, chief operating officer at Airsiders and Volario, added: "Volario is especially useful when searching for flights with layovers.
"Not only does our AI unlock the cheapest and fastest layover options between different airlines, but it also removes the travellers' anxiety by displaying their expected transfer time and distance between gates at over 100 airports.
"We also offer missed flight protection and even through-check the passengers' luggage at select airports. Today, safety and security is more important than ever when travelling.
"So, to give you peace of mind we deal with all the complexities behind the scenes, and provide you with a super-sleek, digitally-smart, intuitive service with 24/7 support."