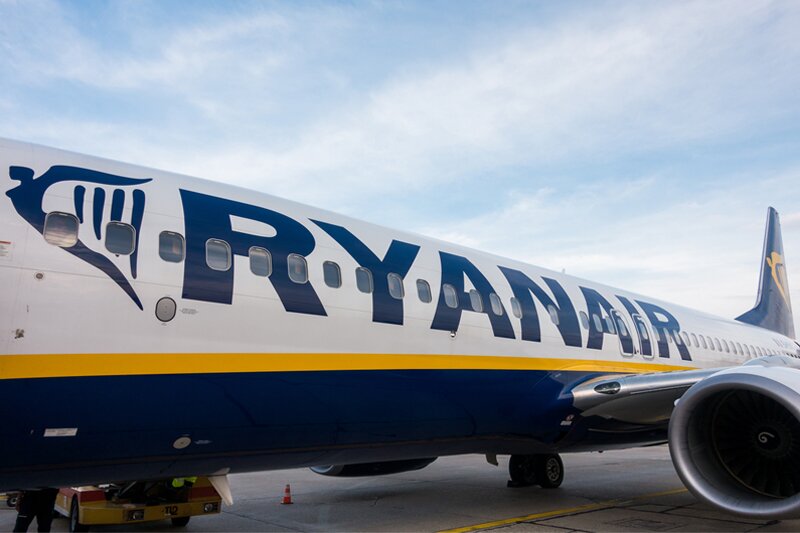 Agents accuse Ryanair of 'throwing mud' to diver from refunds row
Retailers hit back after budget airline claims everyone has been refunded
Ryanair has been accused of "misdirection" after a row over its refund policy escalated into a debate over the role and cost of travel agents, who say they offer more financial protection for customers than the airline does for direct customers.
The Irish Travel Agents Association (ITAA) said on Monday that Ryanair owes its members' customers €20 million in refunds owing to Covid.
It has since clarified this relates to both package bookings including Ryanair flights and flight-only bookings with the carrier that were cancelled owing to Covid-19, and excludes bookings for flights that went ahead despite travel restrictions, for which passengers are not entitled to refunds under EU guidelines.
Ryanair's response to the accusation was to say it hasn't recognised third party travel agents for 20 years – however the ITAA pointed out it sells its flights via global distribution systems (GDSs) which offer fares to third parties including travel agents.
Ryanair claims all customers who had booked direct and had requested a refund have received one, but accepts a "small number of passengers" booked by travel agents "have not and will not receive refunds" unless they request them via the Customer Verification Form on Ryanair's website rather than via an agent.
The budget carrier has now doubled down on its criticism of agents, saying its fares are always cheaper direct – and has shared screen grabs of some agents' T&Cs to highlight their fees.
One of the agents Ryanair highlighted, John Galligan, of John Galligan Travel, told Travel Weekly Ryanair was "throwing mud" by criticising agents' fees as a means to divert attention away from the refunds row.
The ITAA said its members offer "added consumer protection" for package bookings, and pointed out agents don't just book flights for Ryanair, but offer customers advice on a range of destinations, airlines and other suppliers.
Writing for Travel Weekly, Galligan said: "The facts are that there are millions owed to the clients of travel agents and Ryanair still has that money. Ryanair claim everyone has been refunded."
Defending agents' fees, he said: "We charge fees, we publish them and we advise clients of them before we close a sale. But getting sucked into a battle over our fees is to fall into Ryanair's trap of misdirection. The issue raised was whether all clients have been refunded, and they haven't. Travel agents have been battling for a year to extract it from Ryanair, but they have just plain refused to pony up."
Galligan said any customers who had requested refunds from his firm have been repaid, "except where the supplier has failed to refund us". He added: "The only supplier still with refunds outstanding to us is Ryanair."
In response to Ryanair's latest salvo, the ITAA moved to talk-up the benefits of booking with bonded, licensed travel agents.
The association noted agents "take the hassle out of booking a holiday by searching for the best value, negotiating rates, processing bookings and organising tickets and checking in".
Members of the association guarantee "a high level of expert advice throughout every stage of your holiday" it added, noting agents offer customers "a wide range of choice" of airlines, tour operators and suppliers.
Chief executive Pat Dawson said "Irish travel agents offer a level of service and consumer protection which cannot be matched by DIY holiday bookings" when customers book package holidays, "whereas airlines are not bonded and therefore cannot offer the same protection as a travel agent if bookings are disrupted or cancelled, or if the airline collapses."
"Our members have been working hard to ensure customers are satisfied since the beginning of the Covid-19 pandemic, and will continue to do so as long as this situation lasts," he added.
A Ryanair spokesperson said claims made by the ITAA and individual agents in relation to the refunds row were "false" and pointed to Galligan Travel charging "up to €50 in fees for booking a €9.99 air fare".
It said third party bookings on Ryanair's website are in breach of the airline's terms and conditions and that the Covid-19 crisis has "exposed the anti-consumer activity of unauthorised travel agents levying excessive or hidden fees or overcharging unsuspecting consumers for air fares".
"If any Irish travel agent was truly concerned about their customer refunds, then all they need do is advise their customers to complete Ryanair's Customer Verification Form," the spokesperson said, adding that such requests would be "issued immediately to the consumer".
"When it comes to short-haul, low-priced Ryanair flights, travel agents add no value," they added.