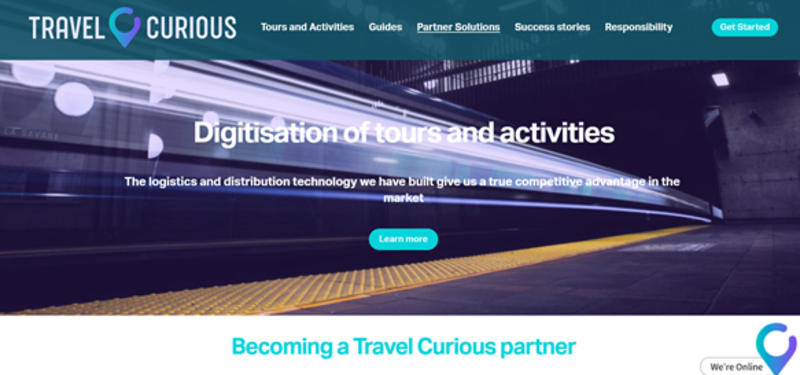 Private tours provider Travel Curious launches portal for travel agent partners
New revenue stream offered to trade partners booking bespoke in-destination experiences
Private tours and activities specialist Travel Curious has launched a new portal for travel agents to book its range of global experiences.
The portal has been designed specifically for home-based agents to enable them to search for and find relevant cultural private tours and bespoke experiences for their clients.
Users will be able to search and filter the Travel Curious portfolio for tours based on location, type and price.
Agents can earn commission by making bookings directly on the Travel Curious portal under their own brand and a dashboard has been built to manage all current bookings.
Partners are being offered a flexible payments allowing them to either pay immediately or on account.
Although specifically designed for homeworking travel agents in mind, Travel Curious says the platform is suitable for all agents as well as hotel concierges.
Alexia Renedo, senior vice president of partnerships  at Travel Curious said: "This portal offers an additional new revenue for agents as they are able to deliver full bookings and bespoke travel experiences for their clients, it's a unique way for them to up-sell on all their usual bookings.
"They can be fully assured that all bookings are made in total confidence with the digital booking capabilities making it seamless and immediate for agents.  Once signed up to the portal agents can start selling our tours and experiences immediately and thus adding value to the proposition they are able to offer clients."
Travel Curious' tours and activities are available in destinations across the globe.  The supplier owns all its tours meaning they are instantly bookable and some with a quality guarantee.