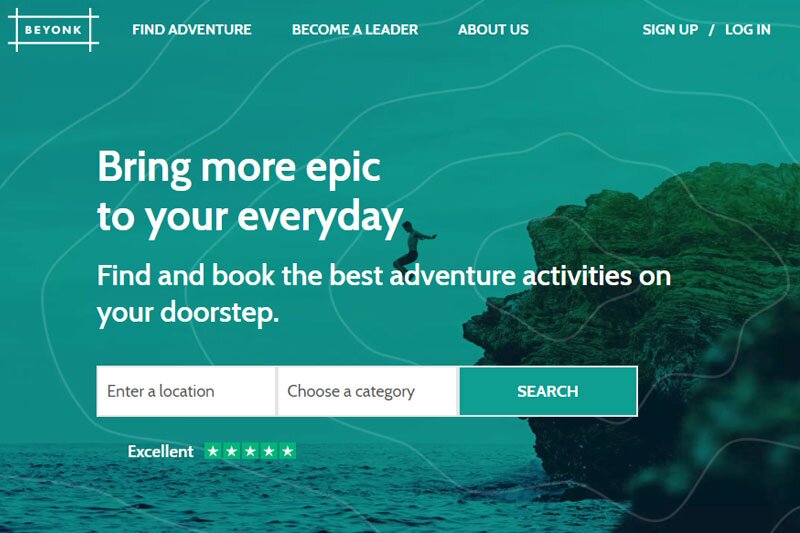 Official launch for Beyonk, the online adventure marketplace for busy people
Mobile platform connecting users with guides
Online adventure marketplace Beyonk has been officially launched to consumers following a period of user testing since last June.
Beyonk is a mobile platform for customers to book adventures by connecting users with guides. It offers nearly a hundred experiences offered with a focus in local adventures.
Co-founders Oscar White and Antony Jones met on an adventure-bound flight to Sardinia, forming a friendship that eventually led to the creation of Beyonk.
"We share a love for micro-adventures and have a strong belief that doing something great doesn't always mean travelling to the other side of the world," said the founders.
However, White and Jones said have also both experienced the frustration of researching and booking short trips in the UK so they created a platform to help adventure-seekers find accessible, high-quality experiences from the comfort of home.
White tapped into a network of adventure leaders across the UK, identifying a collection of experiences he thought would appeal to people with busy schedules. Meanwhile, Jones developed the Beyonk platform.
White said: "We believe healthy, active lifestyles are integral to both physical and mental wellbeing, empowering people to make the most of their time on this rock.
"At Beyonk, we're making it easy to discover the best adventures, both on your doorstep and further afield, with qualified and passionate adventure leaders. We are changing the image of adventuring, making it truly accessible to everyone."
Beyonk organises train station pick-ups, equipment ready on arrival and local expert guides. Adventures start from just £30 per person, with a range of camping, hiking, climbing, biking and paddle-based experiences available to all.
Most Beyonk adventures take place in the UK over one to three days with accommodation normally included, and all can be confirmed at short notice without the need to speak to an agent.
The Beyonk platform went live in June 2018 for early user testing ahead of a full commercial launch this month. The number of UK guides joining the marketplace continues to grow, and the company says it has demonstrated its global appeal with guides as far away as the Arctic Circle and Nepal now using the platform.