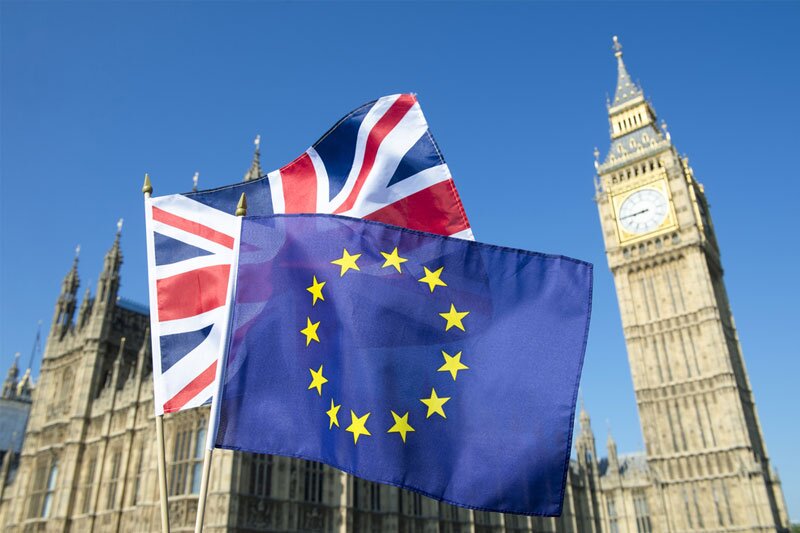 What will Brexit mean for travel?
As tonight's deadline looms, firms urged to invest in digital
As the UK stands on the brink of Brexit, a period of uncertainty that has undermined the travel industry for over a year might appear to be over.
Bookings took a hit last year after earlier Brexit deadlines were missed and UK holidaymakers were warned in the press not to book trips after the original April deadline for leaving.
The new decade has begun with renewed optimism although travel firms are waiting to see what the long-term impact of Brexit will be as the UK enters a transition period.
At the end of 2019, data from travel insights specialist ADARA, revealed the impact of uncertainty around Brexit on both inbound and outbound travel to and from the UK.
Its analysis compared the level of bookings and searches in late August 2018 for travel into and out of the UK for November to December 2018 with the same period in 2019.
It found inbound travel searches increased by 8% but, despite the increase in searches, bookings were down by 2% compared to the previous year.
In the UK outbound sector the US saw a decrease in bookings of 26% and searches of 29%.
British outbound bookings also declined to Australia (-16%), the Netherlands (-28%) and Hong Kong (-24%). The only notable exception for UK tourists was Singapore, which saw an uptick in bookings of 28%.
The decrease in outbound bookings was also reflected in the steep decline in number of searches, down by 23%.
The analysis found a decrease in searches for the United Arab Emirates (-55%), Australia (25%), Spain (-29%) and New Zealand (-38%). The only exception was India which saw an 18% increase in searches.
---
Carolyn Corda, chief marketing officer at ADARA, said: "Our research uncovers the changing pattern of inbound and outbound flight bookings following increased uncertainty around Brexit.
"The change in location preferences of international and British tourists is an opportunity for travel brands to update their marketing campaigns in order to deliver compelling personalised messages that reflect these shifts."
Three views on what Brexit might mean for the UK travel sector ahead of tonight's 11pm deadline for leaving the EU: 
---
Rebecca Crook, chief growth officer at digital product accelerator Somo
It's no surprise that Europe is the number one overseas destination for UK travellers. Living in the UK we are fortunate to have easy access to beaches, culture, amazing food and some incredible history.
As far as Brexit goes, it's pretty much business as usual for 2020 due to the transition period in place so even the European Health Insurance Card will continue to be valid.
The challenge is going to follow in 2021 which will encompass everything from European data roaming charges, how consumer rights are sustained across Europe when making travel bookings and of course how unnecessary barriers to travel will impact passengers such as passport control.
Companies who now invest in their digital landscape to help passengers plan and have seamless and easy booking and travel experiences will be the winners of 2021.
---
Sairah Ashman, chief executive at brand consultancy Wolff Olins
Friday January 31 marks the day we all stop theorising about what Brexit might mean and get to grips with reality.
British based businesses and our travel industry more generally are keeping the paracetamol handy.
For UK owned and based airlines there's a lot of 1940's regulation to unpick to enable them to continue flying freely around the EU.
There's the danger of a post Brexit sterling crash, with its impact on fuel prices given they're pegged to the dollar.
Plus, all the immediate unknowns around how travellers will respond to whatever new EU entry bureaucracy could be on the horizon.
All of which is a walk in the park compared to what happens when customers consider travelling less and more responsibly in the face of climate change. Greta has spoken, the roof is on fire and we're all getting the message.
Meanwhile, latest published figures show world tourist numbers up by 5% and visitors to the UK down by 5%.
This is astonishing given sterling has depreciated by 10% since the referendum against the euro and the US dollar. Brand Britain appears to be in the doldrums, with even Harry and Megan fashioning an exit.
Despite all of this and where you stand on Brexit, it's right to remember the unique blend of characteristics that make the British Isles such a special place to live, visit and explore.
We're the home of the royal family, as well as responsible for the birth of punk.  We have a deep and rich sense of history, heritage and irreverence – think Mary Beard. As well as a sense of style, ethics and fun – think Stella McCartney.
Brexit won't diminish any of that or the cultural impact we will continue to have on the world stage. Or the fact that people will want to keep visiting us.
---
Daivid Corrado, International Strategist at behavioural planning agency Total Media
Brexit's long-term impact on the travel sector can be understood using BJ Fogg's model of behavioural change.
Foggs' model explores the likelihood of an action happening relative to an individual's motivation and their ability to do it.
In other words, the model suggests that when an action or behaviour is hard, people are unlikely to do it unless their motivation is high enough.
This can help us make a quick prediction on the travel of different groups. For example, EU nationals in the UK are still likely to travel to Europe post-Brexit in equal numbers due to the proximity of the UK and the desire to see family.
However, EU nationals outside the UK are now more likely to favour other destinations due to the negative sentiment towards the UK post-Brexit and a perception of increased difficulty in travel; with the need for VISAs or other documents adding a layer of complexity to the process.
UK travellers, meanwhile, may broaden their horizons, with international travel being drawn to a par with European travel in terms of administrative ease of entry.