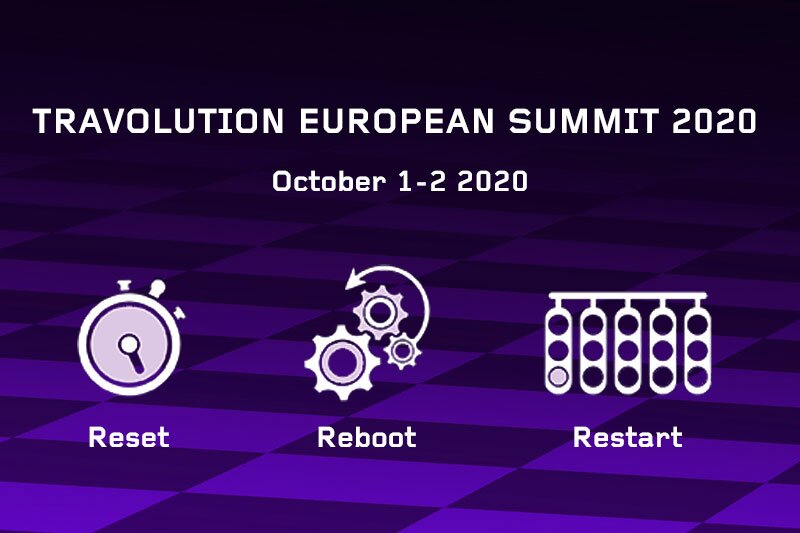 Travo Summit 2020: Collaboration and partnerships key to travel's emergence from COVID crisis
Flashback to panel debate on the shifting sands of distribution at last month's virtual event
Increased collaboration between travel and technology companies will be essential as the sector emerges from the COVID-19 crisis, the 2020 Travolution European Summit heard.
A panel looking at the impact the pandemic will have on distribution said more sharing of data and insights, greater integration of tech and systems and stronger partnerships are key.
The panel said the immediate future will remain uncertain with consumer demand changed as a result of the pandemic and customers looking for reassurance and flexibility.
---
---
High Aitken, vice president of commercial at Skyscanner, said: "When you look at Skyscanner now to where we were at the beginning of the year we are much more deeply collaborating with a bunch of partners.
"There are a large number of partners where our partnership is much deeper than it was in terms of sharing data and sharing insights, showing a greater level of detail about what are partners are offering.
"Coming out of this these partnerships will be deeper and stronger. In aviation we have had difficult times and shocks before. How we come out of this is working together as an industry."
Aitken cited the ongoing debate about testing for COVID-19 at airports as one example where different players in the industry can work together and speak with a single voice.
James Clarke, general manager UK at Travelzoo, agreed: "We are going to have to work together as an industry to get through this.
"The difficult phase will be at the end of this when the market does turn. Does that collaboration remain or do individual businesses feel this is an opportunity to get back to what they were doing previously?"
Clarke said Travelzoo has begun sharing much more granular data with partners on a more regular basis and this has seen new partners start using the platform and divert resources from more traditional digital marketing platforms.
"I would like to think there will be a culture change when we get out of the other side and we remember who helped us to get through this," he said.
Clarke said the issue of consumer confidence is going to be the most immediate as travel is able to resume and he said he was concerned about the impact on the sector before that happens.
"What's going to be left of the travel sector as we start to exit the COVID scenario? If the air lift to some destinations potentially isn't going to exist anymore what type of prices will be left in the market for some of those destinations we have become accustomed to for deals?
"We know there will be lots of competition out there when it starts to open up, but I do have some concern around what will be left when we come out of the other side."
George Dumitru, chief executive of technology developer wbe.travel, said collaboration will not only have to be better between travel brands, but among software firms as they look to integrate their systems.
"We are starting to integrate more and more partners for our clients with APIs which means the needs for collaboration is increasing. We do not try to do everything, because it's almost impossible.
"We have moved from being developers more to integrators. That's serving the needs of our clients. You have to have a better partnerships approach with your clients because the situation is challenging for them as well."
Dumitru said the COVID pandemic will only accelerate the move to cloud-based Software as a Service systems and subscription models for technology, and away from large enterprise solutions and big and time-consuming internal technology projects.
"Everything has to be done through technology now," he said. "Travel companies have to adopt this technology faster than ever before for the new reality. And the technology business model has to change to more subscriptions rather than fixed costs."