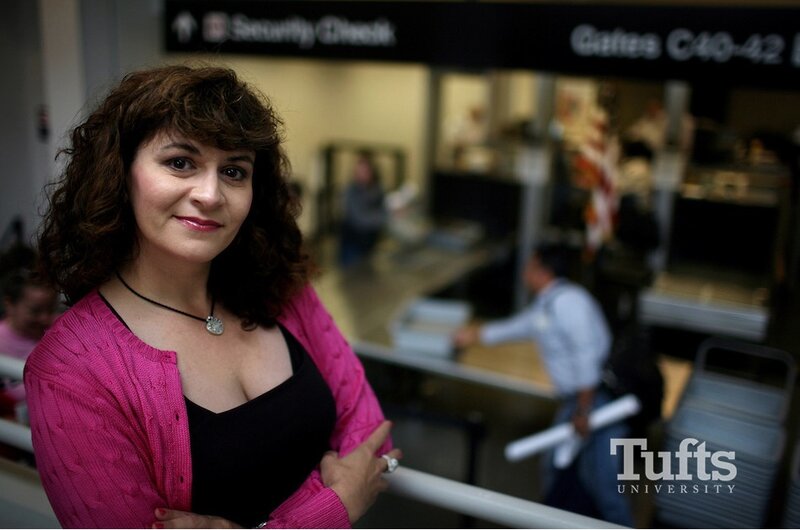 Travo Summit 2020: Artificial Intelligence and the travel sector's COVID-19 reboot
Dr Karen Panetta is one of two non-travel keynote speakers at this year's Travolution Summit in October
A leading expert in Artificial Intelligence will tell delegates at this year's Travolution Summit how COVID-19 makes the invisible technologies that enable travel all the more important.
Dr Karen Panetta, IEEE Fellow and dean of graduate engineering at Tufts University in Massachusetts, will give the keynote at the end of the first half-day of this year's summit.
The event, which this year will take place online, is being held over two mornings on October 1 and 2. Registrations are free and open now.
Speaking in a special COVID-19 webcast for Travolution in June, Dr Panetta said there needs to be greater collaboration and data sharing in travel to fuel the AI revolution.
"If I'm a travel tourist business I have this unbelievable data I've collected over the past 20 years on what customers like, what they don't like, their favourite types of things," she said.
"I'm going to keep that as my proprietary knowledge because that's going to help me pitch back to them and market to them. Am I going to share that with the industry?
"So, part of the problem is we're collecting all this data but you're going to see a lot of corporations and industries, using it for their own advantage and not sharing it."
Earlier this year, Panetta, an expert in engineering and advocate for women in the technology sector, contributed to a Finn Partners report on the Future of Travel.
Lee Hayhurst, executive editor of Travolution, said: "The travel sector is in a crisis like no other so it's vital that we look beyond the sector for advice, insight and inspiration.
"Karen's take on travel as a sector outsider and specialist in some of the technologies that are primed to shape its future is invaluable.
"Her keynote will be a great finale to the first half day of this year's Reset, Reboot, Restart Travolution Summit that will focus on the future as we learn to live with, and eventually overcome, the COVID pandemic."
About Dr Karen Panetta:
Karen Panetta is an IEEE Fellow and Dean of Graduate Engineering at Tufts University and the editor-in-chief of the IEEE Women in Engineering magazine.
She is the faculty adviser to the Tufts student chapters of both the Society of Women Engineers and the IEEE, and is founder of the nationally acclaimed Nerd Girls program, which promotes engineering disciplines to young students.
She was awarded the 2013 IEEE Award for Distinguished Ethical Practices for exemplary contributions and leadership in developing ethics and social responsibility in students.
She has received several NASA and National Science Foundation research grants, including the NSF CAREER Award.
In 2011, President Barack Obama awarded Panetta the Presidential Award for Science and Engineering Education and Mentoring.