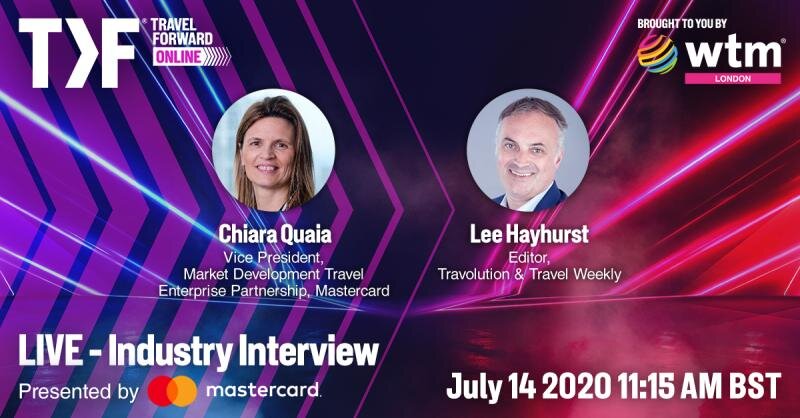 Travel Forward launches online conference series with focus on COVID-19 impact and payments
Watch all three sessions, including a Travolution interview with Mastercard's Chiara Qaia on catch-up
WTM's travel technology trade show and conference Travel Forward launched its first online sessions yesterday with a special focus on travel and payments technology.
Travolution is a global media partner for Travel Forward and executive editor Lee Hayhurst interviewed Mastercard vice president for travel market development Chiara Quaia.
Earlier sessions featured a keynote from industry public relations expert Paul Charles, who has previously worked for Virgin Atlantic, about the COVID-19 pandemic impact on travel.
And a panel including Mikko Turtiainen, vice president, global sales market management, at Finnair, Peter Brennan, chief executive of Holiday World, Paulo Salvador, senior lecturer of the Innovation track, ESSEC Paris Master Hotel Program, and Shiv Bhatt, merchant and acquirer solutions at Visa discussed how travel partners have reacted to COVID-19.
To catch-up with all the sessions go to the Travel Forward website.