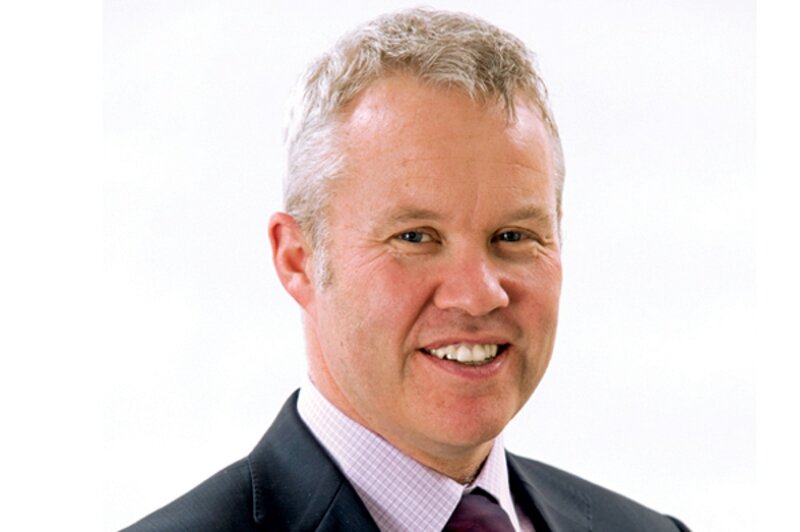 Travel Forward 2021: Tui boss says COVID has energised travel
Dave Burling tells Travolution that an era of innovation and collaboration beckons
Covid has energised the travel sector and prompted greater collaboration, Tui Group's chief executive of markets and airlines Dave Burling told Lee Hayhurst.
A new spirit of innovation and collaboration in travel is emerging from the Covid-19 pandemic, according to Tui Group chief executive of markets and airlines Dave Burling.
Speaking to Travel Weekly at this week's World Travel Market, Burling said the sector will benefit from the resilience it has shown in the long run and a feeling that "everyone has been through this together".
Burling said he sensed an energy in the sector to make things happen, having been on a recent visit to Turkey to meet with hotel suppliers and ahead of a trip to the Canaries this week.
"I'm sure that every industry will say it is special, but I think people in our industry have it in their DNA that they want to do the right thing for the consumer and they want drive the industry forward," he said.
"That's motivating. We are an industry that relies on collaboration. Working from home, you collaborate with the people closest to you, but in person that collaboration is a lot broader."
Burling said the industry had not stood still despite the pandemic and said holidaymakers in 2022 will see how tourist board and hotel partners have taken the opportunity to invest in and develop their product.
He also predicted more openness to innovate and willingness to work on "co-creation" to develop the holiday experiences people are demanding.
"We've seen a real acceleration, partly because people have had to, partly because having been dormant we are unleashing that energy now," he said.
"People have shown enormous resilience and out of resilience comes a desire to do better. It's shown a real desire to really be passionate about serving the consumer.
"We have been in the trenches and we are coming out and everyone wants to go forward, not just Tui, but the whole industry. The world has not stood still in the last two years.
"A lot of this is about cooperation with partners. One thing you can see is the importance of partners in the pandemic and the strength of our partnerships with hotels and tourist boards."
While the pandemic has seen further advances in digital engagement with consumers, Burling said Tui's approach will be to continue to serve customers in the way they want to be served.
"Generally, people will be more digital, but travel is a complex product and so there is a need for reassurance and a need for face-to-face and that's where the agent plays a really important role," he said.
"Certainly, some customers will want that face-to-face reassurance and the same applies in destinations where they will want reps."
Burling said Tui will continue to review its retail estate both in the light of changes due to the pandemic and trends that were evident before the crisis.
He said: "We have to keep looking at our retail estate and we may need a different mix because locations have changed in their attractiveness over time. There are times when we need to refresh and revitalise the retail estate.
"We see this in Germany and in all our markets. But I would never ever write off retail because of the strength of agents in terms of the quality of service they can provide and the expertise (which) is second to none.
"We are constantly looking at things. Some of it is about where we are located in a town, some town centres are in decline. There is a lot of work going on in terms of making sure we are in optimum locations."
Burling said Tui's retail staff working in call centres and at home had been kept busy throughout the pandemic supporting its flexible booking policies and he sees no potential issue with staff shortages as the business returns to normal trading conditions.
"Our staff are very loyal and we have very skilled people, that's why we have been so eager to get the business back to normal levels to really build it back," he said.
Although Tui remains committed to its people, Burling said the firm has taken the opportunity of the pandemic to invest in its own technology with the vision of creating a single "one stop shop" for travel across its markets.
"We took the decision to not waste the crisis and we have been using the time to invest in the IT platforms. We are trying to create a selling platform across Europe.
"The benefit of that is the degree to which, in a digital way, we can do mass customisation. With new technology now there is scope for people to tailor their holiday needs with combinations of ancillaries and tour excursions people are able to book.
"Over the next two years you will see an explosion of what people can book and the ease with which they can book. For instance, selecting your room was really difficult but now with these new platforms that is something you'll be able to do."
"As well as that, people will have more flexibility within their booking terms. Evolution or revolution, this is going to be a significant change."
As the countdown to the 2022 new year peak selling period for travel continues, Burling senses a momentum is building. He cited the recent red list announcement by the UK government which prompted an immediate five-fold spike in bookings for the Dominican Republic.
"In the last six weeks there has been massive momentum, which is all about consumer confidence. Most days the headlines are not about Covid, and when you see an improvement in customer confidence we get pretty optimistic.
"Everything is building nicely, but equally we all know the journey we've been on in the last 18 months."