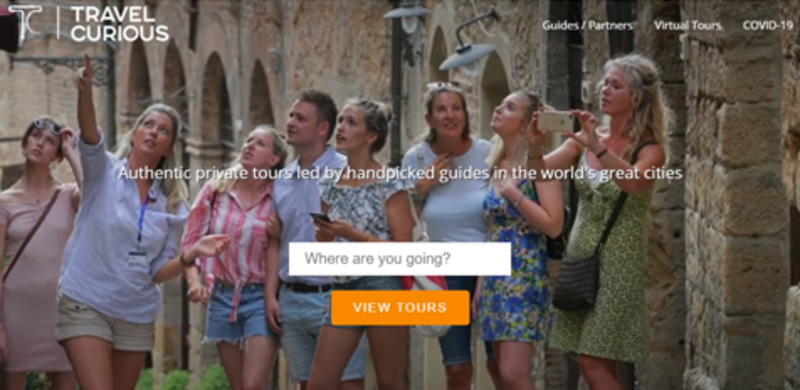 Travel Curious strikes deal to operate branded experiences for Lonely Planet
Partnership will grow the guide book publisher's growing portfolio of experiences
Bespoke tours supplier Travel Curious is to operate branded experiences for travel guidebook publisher Lonely Planet.
The deal will see experiences in key cities in the US, Scotland, England, France, Spain, and China join the growing Lonely Planet Experiences catalogue.
Each tour will be carbon neutral and Lonely Planet readers will be given the opportunity to book private or small group experiences with Travel Curious guides trained by the publisher
Examples include a guided experience to Olympic Mountain National Park or a Private guided walk of historic Charleston.
Customers will receive six months of free access to Lonely Planet's premium membership.
Eric Shepard, vice president of Lonely Planet Ventures, said: "We are very excited to continue growing Lonely Planet Experiences with our newest partner Travel Curious.
"Working with Travel Curious, we were able to expand our US experiences in destinations such as Nashville, Atlanta, Seattle, Santa Fe, Denver, Memphis, and others.
"With the current climate, these experiences are heavily focused on nature, hiking, African American history and culture with keeping to the core of Lonely Planet's mission."
Alex Grant, founder and chief commercial officer at Travel Curious, added: "We are very happy to be working on the new exciting partnership.
"Many of us in the team have grown up with Lonely Planet accompanying us on our travels and with it being so synonymous with uniquely curated, and off the beaten path experiences, there could not be a better fit for what we do.
"As we look to come of out the current crisis, collaborations between synergistic brands are more important than ever and we are looking forward to introducing Lonely Planet readers to our wonderful guides who are waiting to welcome them"
The Lonely Planet partnership comes on the back of other recent deals Travel Curious has announced with Tui Musement and with Hotelbeds.
The London-based firm creates and owns all its tours and operates them through its network of over 1,000 handpicked local guides.
It enables travel and hospitality partners to integrate tours and activities into their customer journeys, through its technology.