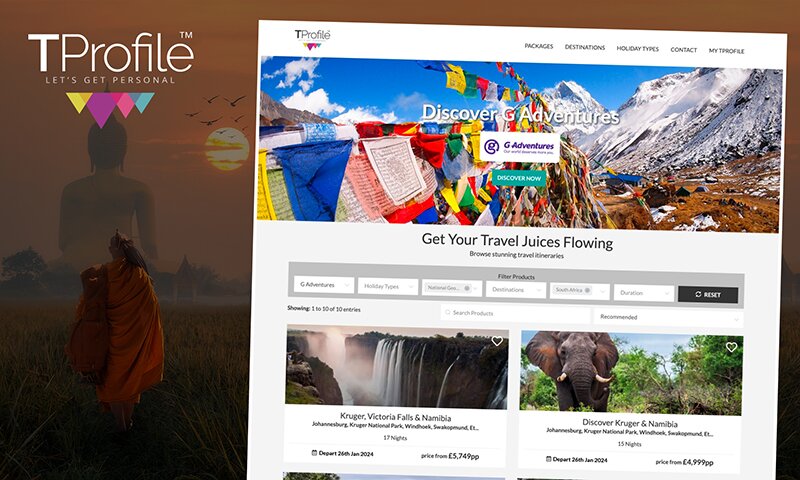 TProfile partners with G Adventures to expand tours and experiences content for travel agents
Partnership will enable TProfile to offer the operator's global portfolio of tours to its network
G Adventures offers over 750 tours across the world. With this new partnership, TProfile will provide travel agents with access to content including high quality quotes, images and videos from G Adventures, designed to engage and inspire travellers.
Each transaction will provide prospective customers with detailed, relevant information throughout their booking journey.
Agents will use TProfile's high level content to explore revenue opportunities from the growing tours and activities market, while improving their customer booking experience.
"We are continuing to expand and explore new ways to deliver our life-changing experiences to travellers," said Brian Young, managing director EMEA at G Adventures.
"TProfile's advanced customer experience applications will provide new opportunities for us through strengthened relationships with their agents, combined with rich content delivery and simple transactions."
Bhav Taylor, head of sales at TProfile, adds, "We help agents create high-quality quotes which can boost conversion rates while using content such as destination images and video footage.
"G Adventures provides an extensive range of world class, responsible tours and experiences, operating in a global activities market worth an estimated $150Bn (source Skift).
"We are delighted to make the G Adventures portfolio available to our network of travel agents looking to explore ancillary revenue opportunities."