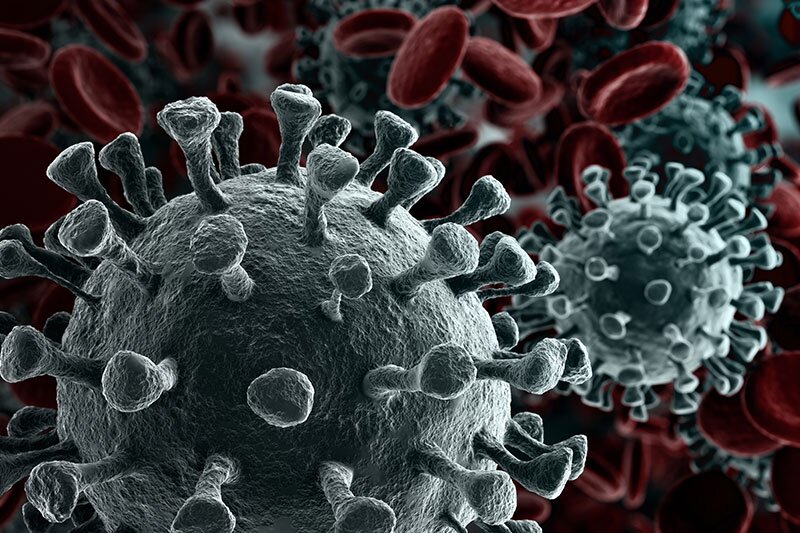 Stats and perspectives on the impact on travel of second wave COVID-19 lockdowns
Trivago data insights and views and reaction from Cheil, Somo and the UK travel trade
Hotel price comparison site Trivago has released latest data revealing the impact of second lockdown announcements on key European travel markets.
The data shows in France, the second lockdown announcement led to an immediate decline in desire to travel, although the impact was not as severe in Germany
Before the lockdown announcements domestic travel had lost popularity during the month in France, Germany and the UK, however the sector remained strong.
In the UK over a third of searches were for next day travel so the November lockdown could represent a significant loss of yet-to-be booked income for accommodation providers.
Trivago's Second Lockdown Insights:
Reaction to second lockdowns
In Germany, the lockdown announcement did not lead to a sharp decrease at the end of October, but instead showed a gradual decline, following expected seasonal behaviour
In France, however, there was a flat trend throughout October until the very last week where click-outs (when users click a 'view deal' button) drop off.
Domestic vs international travel
In France and the UK, the share of click-outs to domestic accommodation increased steadily from around April 2020, reaching 70% at the end of summer. In the week of October 19 this decreased to around 60% for both the UK and France
In Germany, the share of domestic travel is slightly higher, at around 70% for the week starting October 19, but this has decreased since the start of October (prior to October there had been a steady increase since July).
Time to travel
Brits were relying on last minute bookings in October, with booking share for trips in 0-1 days rising to approximately 36% from around 30% in September
Compared to September, the UK showed a minor increase in mid-term travel (60-90 days) and desire for long-term travel (91+ days) remained consistent
This follows the same pattern as Germany and France, which also saw increase in mid-term and very short term trips.
Digital perspectives on the second COVID-19 lockdowns
Carl Uminski, Somo chief operating officer
Even before COVID the travel industry was fiercely competitive, with aggregators disrupting the sector and forcing travel brands to be more competitive on price and experience.

But with the UK and more countries going back into lockdown, these brands will now have to get much more creative in how they retain their customers and continue to offer them the best-in-class experience.

Travel companies need to understand that things have changed permanently and nothing will go back to 'the way it was' – so delivering the same service will not work.

Any future plans made by the consumer will be made more consciously as safety and transparency, as well as price, will be high on the agenda for most travel customers as they look to mitigate the risks to their investment and health.

Using digital tools to communicate and implement strategies can ensure all these key concerns are addressed – and importantly evolve – as different restrictions come into play.

For hotel chains, this could be videos of rooms being cleaned or contactless check-ins; our recent research found 80% of Brits would be more likely to stay at a hotel if they could use digital tools to avoid contact with hotel staff.

For airlines this could be being much more effective in managing customer service queries, improving the customer experience when it comes to refunds and rebooking, and generally delivering a more holistic end-to-end travel experience.

As people become more localised and integrated in local communities, word-of-mouth may become a powerful tool so keeping customers informed and satisfied is important.

The more you know about a customer and the more solutions you provide throughout the consumer experience, the greater security and efficiency you can offer them at a time when uncertainty is on the rise again.
Michael Chadwick, head of strategy at Cheil UK
For businesses in the travel sector right now, it's really about thinking across two time horizons: navigating the near-term, whilst restrictions are in place, and then planning for the longer-term, when we eventually move back to a situation with less significant constraints.

In the near-term, the key question for businesses to consider is how they can rapidly stretch or pivot their business model – and utilise their assets – to drive revenue.

And in terms of planning for the longer-term, it's all about how to stay close and connected to customers, keeping the brand top of mind and maintaining existing loyalty and habits, so that you can emerge strongly when life begins to normalise.

In an ideal world, businesses will find ways to do both of these things at once. Singapore Airlines, for example, have set up Restaurant A380, an on-ground dining experience in its A380 aircraft, offering the chance to eat in and enjoy their premium cabins.

This monetises an experience which is indeed different from the usual core offering, but which nonetheless provides some revenue and, crucially, continues to strengthen the brand and connect with people.
Reaction from the UK travel trade, by Juliet Dennis of Travel Weekly
The upcoming four-week England-wide lockdown has split trade opinion between agents who say it will make little difference and those who feel "the lights have been turned off" as sales picked up.
After Saturday's announcement of a lockdown from November 5 until at least December 2, agents had to rearrange staff plans and contact customers booked to travel this month.
Many said the short notice had caused frustration, while Advantage Travel Partnership chief executive Julia Lo Bue-Said said agents' businesses were "back to square one, where we were in March".
Agents who welcomed the lockdown – and closure of non-essential retail – said it gave a "clear message" for the next month and access to much-needed grants, particularly in Tier 3 areas where retailers still open had not received financial support.
World Travel Lounge, which has permanently closed one of its branches in the northwest due to the pandemic, will receive £2,000 per month for each of its remaining five stores while they're shut.
Managing director David McDonald said a lack of new bookings meant it was "cheaper to be closed" and staff would no longer have to keep up with changing travel restrictions.
He said grants would "help us to cover fixed overheads" while shut and "we won't have that dreaded 5pm Thursday feeling followed by calls and a mad panic".
Deben Travel owner Lee Hunt admitted: "At least we know where we stand for the next four weeks."
Bailey's Travel managing director Chris Bailey said: "There is no business, so lockdown is the best solution."
But some were angered by the timing, with lockdown starting two weeks after the Canaries and Maldives were granted travel corridors.
Pole Travel director Jill Waite said: "It's a farce. Why open up the Canaries and the Maldives for us to have to cancel bookings just a week later?"
Miles Morgan Travel chairman Miles Morgan said: "October was our best month since March.
"We were picking up more lates, giving us immediate cashflow. Now they've turned the lights off. "
He raised concerns about the impact on consumer confidence, suggesting people would now think "it's best not to book at all".
Advantage Travel Partnership leisure director Kelly Cookes called on government to provide an "exit plan" so businesses could plan, warning a "frightening amount" of agents would run out of cash by the end of the year despite having plenty of forward bookings.
Protected Trust Services head of marketing communications Jacqui Cleaver added: "Agents are exhausted."
Only 12% of travel agents to be still in business by July 2021, by Phil Davies from Travel Weekly
Almost two thirds (61%) of travel agents will run out of cash by the end of the year and 88% by June 2021.
The stark warning of agents on the brink came on the eve of a second lockdown across England from midnight.
A further 27% will run out of cash in the first half of next year if blanket travel bans, "pointless" quarantine measures and lack of Covid testing continues.
This means that there will only be 12% of agents still in business by July 2021.
The results of a study by independents' consortium Advantage Travel Partnership and online industry community Travel Gossip reveal the stark reality of how desperate the situation is for agents and the bleak outlook for the broader travel industry.
The results were gathered via a poll on Travel Gossip's Facebook page which received 401 responses within 24 hours between November 2-3 following the announcement of the second lockdown.
The World Travel & Tourism Council estimates a total of 2.4 million travel and tourism jobs across the UK could be impacted, with a loss of £124 billion in GDP if global travel curbs remain in place.
Advantage chief executive Julia Lo Bue-Said said: "When will the government wake up and see that an industry is collapsing in front of them?
"These results are deeply concerning, but sadly are indicative of many businesses throughout the travel industry."
Echoing comments she made on a Travel Weekly webcast this week, she added: "We need an exit strategy from our government to outline how we are going to move forwards.
"Hospitality and retail had to ensure they were Covid secure when they reopened in the summer, and travel needs its own equivalent – we must have a robust testing system in place and quarantine periods reduced to give us any chance of surviving this crisis.
"The Global Travel Taskforce is scheduled to present its findings to the prime minister in early November, and we are calling on them to progress their discussions as a matter of urgency.
"This absolutely cannot be delayed otherwise this will have a catastrophic impact on travel agents and the travel industry."
Travel Gossip founder Bruce Martin said: "It is heart-breaking to hear about so many of our travel agent community on the precipice of closure and financial ruin and these results demonstrate the dire repercussions that this pandemic has had on agents.
"The second national lockdown and blanket travel ban will only make matters worse as they will have to provide support to travellers who had trips booked and deal with a second round of refunds, putting additional pressure on travel agents who have had little to no revenue since March through no fault of their own."