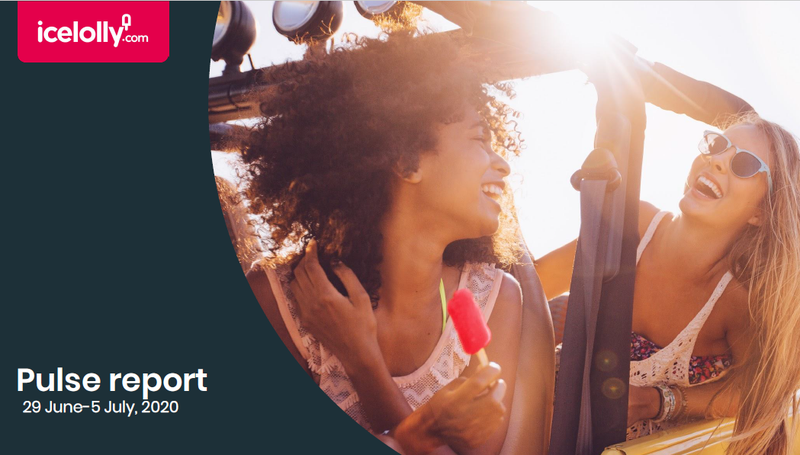 Quarantine-free confusion thwarts hopes of 'bookings explosion', says icelolly.com
Latest weekly Pulse report from holiday comparison site tracks recovery of holiday demand
Icelolly.com says the 'booking explosion' expected after last week's lifting of UK quarantine measures for many popular summer sun destinations has not yet happened.
The holiday price comparison site blames confusion around the issuing of government lists detailing where Brits can travel from without having to isolate on their return.
Different lists from the Foreign Office and Department of Transport caused some confusion as well as the fact that many of the countries continue to impose restrictions on inbound travellers.
However, some of the Mediterranean's main destinations like France, Spain and Italy are on the approved list, while Greece will be added on July 15.
Reporting the latest icelolly.com search and booking data in its weekly Pulse report, Chris Webber, head of travel deals, said interest in this summer remained high after a surge last week.
"S20 remained the dominant period for both searches and bookings, but the uncertainty left regarding which destinations will be truly 'open' has meant the hoped-for bookings explosion hasn't quite happened yet.
"Spanish destinations are constantly booking the best, whereas interest dropped off for the Algarve, perhaps off the back of it being excluded from the quarantine-free destinations list."
August 2020 strengthened its position as the most popular month with icelolly.com users, while July dipped but remained in second. October was the biggest week on week mover.
Approximately 65% of all searches on the site are now for departure times between now and October. February 2021 was the only month next year to see an increase in search.
Popular destinations continued to be dominated by Spain, but Malta was the biggest riser as it promoted its open for business message.
Antalya in Turkey was a significant riser in the top 10 and outside of the top 10 Croatia saw the strongest week on week increase in search activity.