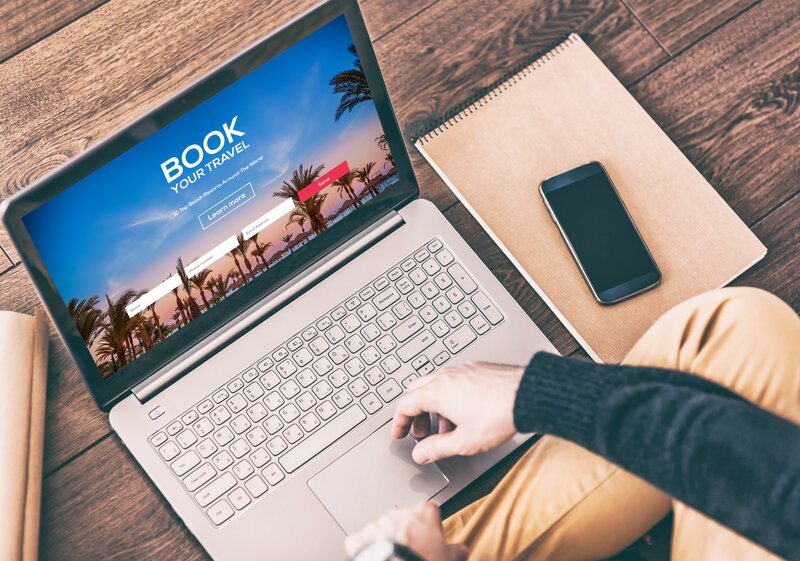 Operators and OTAs respond to Which? claims over 'confusing' low deposits
Consumer group named Tui, Jet2, On the Beach and Loveholidays in an investigation
Operators and OTAs have moved to defend themselves against accusations made by Which? that customers could be at risk of paying large sums to cancel low deposit holidays.
The consumer group named Tui, Jet2, On the Beach and Loveholidays in an investigation into initial payments for holidays.
Which? said: "When holidaymakers book a package holiday or cottage rental, they'll often be presented with multiple payment options, which can include paying an initial amount advertised as a 'low deposit'.
"While consumers may assume that this figure is the only amount they have committed to paying, in many cases this is merely a first instalment towards a larger deposit."
Which? said it was "concerned that some firms are not clearly signposting this at the point of sale, leaving customers unexpectedly out of pocket in the event they need to cancel their plans".
Which? Travel deputy editor Naomi Leach said: "As the cost of living crisis continues to stretch household budgets to the limit, 'low' and 'no' deposit holiday schemes can be an enticing option, allowing consumers to spread the cost of their holiday over a longer payment period.
"However, we have found many of these schemes can be confusing for holidaymakers, with cancellation fees and 'top up' deposit payments sometimes buried in the terms and conditions."
She added: "If you're considering a low deposit booking, always take the time to check the terms carefully, so you understand exactly what you're liable for should you decide to cancel."
Which? said that researchers tested making an online booking with Tui, finding that in addition to its 'low deposit' offer, customers can also select a 'no deposit' deal on selected trips.
"On the payment page the small print sets out that customers are liable for a 'full' deposit amount should they cancel their 'low deposit' trip, while more confusingly, those on a so-called 'no deposit' holiday would also be liable to pay a non-refundable deposit," the consumer body said. "Which? believes it would be of benefit to consumers for Tui to set these terms out more prominently, earlier in the booking process."
A Tui spokesperson told Which?: "We welcome this feedback from our customers and strive to make booking a Tui holiday as easy as possible.
"We will review how we communicate our low deposit offering during the online booking process as our customers tell us they value our low or no deposit offers and the option to spread the cost of their holiday via direct debit."
Which? described Jet2's £60 per person initial payment as higher than with some other companies, but the original payment is all a holidaymaker would stand to lose if they opt to cancel their trip, with no additional fees.
Jet2holidays said its £60pp deposit was a method to help customers' budgeting, with the remaining balance due ten weeks before travel.
"Customers booking with Jet2holidays can be assured that they are paying the full deposit payable when they book with us," a spokesperson said.
"As a Which? recommended provider, Jet2holidays will never introduce top up deposit payments, and we are pleased that Which? have highlighted that our low deposit refers to the full deposit payable.
"We make the terms and conditions of our low deposit scheme very clear, which is why it is extremely popular with customers."
A loveholidays spokesperson said: "Our low deposit scheme helps our customers pay for their holidays in instalments before departure, as opposed to all at once upon booking, which has become an increasingly popular choice amid the cost-of-living crisis.
"We provide customers with clear and accurate information about how all of our market-leading payment options work, with this information readily available on our website and throughout the booking process.
"We always have our customers best interests at heart, so we are committed to reviewing this feedback from Which? in the context of further improving the bookings journey."
Which? said that On The Beach did not respond to a request for comment.