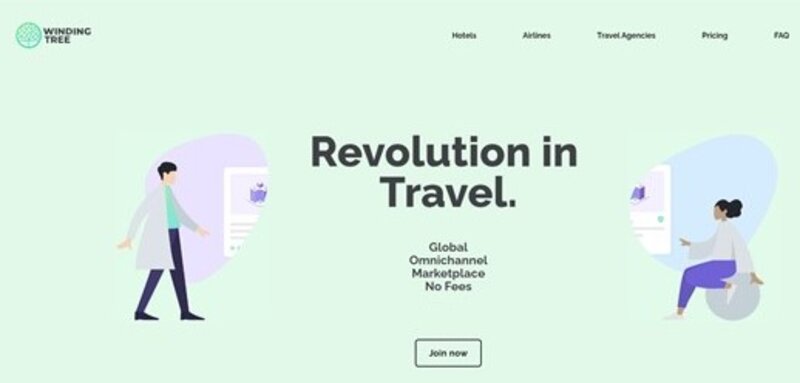 Open-source marketplace Winding Tree passes vital cybersecurity audit
Consultancy Hacken gives the blockchain-based platform a clean bill of health
Cybersecurity consultancy Hacken has given the new open source market place developed by Winding Tree a clean bill of health following a security vulnerabilities audit.
Not-for-profit Winding Tree Foundation worked with Hacken to test its ORGiD smart contract code which is being trialled by its open-source OTA Glider.
Winding Tree said the COVID-19 crisis has made it more vital that open-source technology is used to help recovery and stabilise the sector which is "facing an uphill battle".
Wingng Tree said audit was "passed with flying colours". "We are therefore doubly proud to announce that the very first open-source travel ecosystem is now available for anyone to use", it said.
"We are thrilled to be able to be the first company to offer this product to the travel industry to help lighten the load for the industry as a whole."
Winding Tree says its innovative new marketplace that connects sellers with supplier inventory makes it easier than ever to start an OTA.
Head of Product, Mathieu Tahon, said: "Hacken has a track record of working with both travel and crypto-companies which makes them pretty unique and gave us confidence they would understand the Winding Tree decentralised travel marketplace concept and quickly point-out any potential flows."
Winding Tree worked closely with Hacken to complete the code audit to ensure the smart contract and open-source OTA were safe to use and that the code was secure.
The marketplace said the security of its technology is a top priority to ensure the success and growth of its platform and to build trust in the industry.
It added trust in the platform will ensure participating businesses feel secure using software products developed and maintained by Winding Tree.
Maksym Izmaylov, chief executive of Winding Tree said: "With this open-source release, any innovative travel business can literally copy the source-code and build a travel agency overnight, without asking permission from anyone. This is a major step in our vision of an inclusive travel marketplace."
Hacken is a leading cybersecurity consulting company with an essential focus on blockchain security.