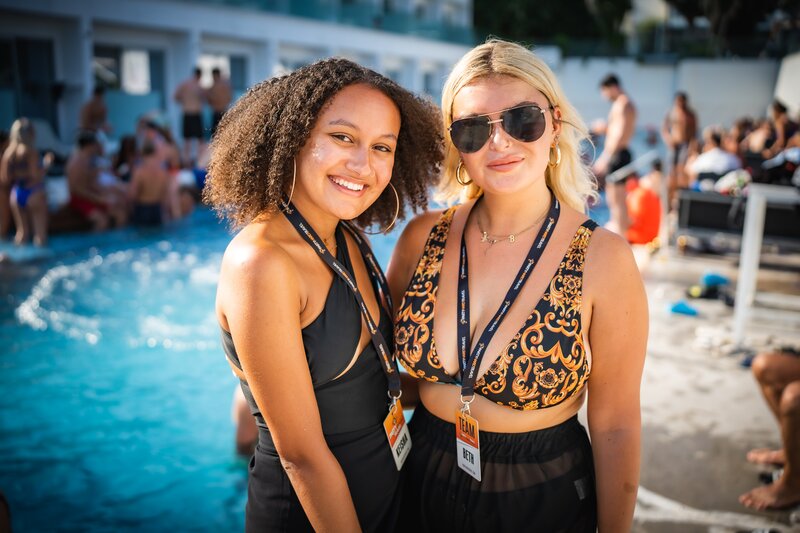 Online youth specialist Party Hard Travel and Attraction World offer agent incentive
Four-night trip in May on offer for events package bookings made to March 31
Attraction World is offering agents the chance to win places on a fam trip to Kavos as the operator relaunched its events package programme with youth operator Party Hard Travel.
Agents who make a Party Hard events package booking before March 31 must email Attraction World with their details to enter a prize draw to win one of five places on the four-night trip at the end of May.
They must send their name, Abta number, booking reference number to partyhard@attractionworld.com to enter the prize draw.
The prize includes return flights from any London airport or Manchester, accommodation and drinks.
Key account manager Sarah Ashmore said: "The more bookings you make, the more chance you have of winning."
The fam trip competition comes as Attraction World resumed its partnership with Party Hard Travel following the pandemic.
Agents can book Party Hard events packages in Ibiza, Kavos, Ayia Napa, Malta, Magaluf, Zante, Sunny Beach and Malia via Attraction World.
They will earn £5 per events package booking until February 28 and money will be added to agents' wages.
Events packages are priced from under £120 – apart from the Sunny Beach package which costs under £70.
Ashmore said the events packages offered savings of around 50%, compared with purchasing in resort.
The one-day Party Hard Ibiza Ultimate Events Package 2023 includes seven events including a Pukka Up Boat Party, a Super Club Night, and a Ibiza Pool Party.
The package also includes 'insane discount wristbands' with drinks deals and free food.
Attraction World's head of trade sales Kelly Hayre said: "With retail partners reporting a successful January, this couldn't have come at a better time. We're so excited to re-launch such an amazing product, which we know our agents are going to love."
Jodie Pilgrim, head of operations at Party Hard Travel, said: "We are so excited to be back working with the trade again and especially with the great team at Attraction World."
Addressing agents directly, Pilgrim added: "This is an exclusive partnership guaranteeing you exclusive benefits and deals and the only place to find us with our whole and undivided attention.
"We hope to bring some amazing products for agents to sell and experience, along with some innovative sales and marketing support for stores."
She went on to say "Party Hard promises to bring back that old school excitement that Club 18-30 had with a modern approach to enhance a quality and affordable experience for your youthful customers".