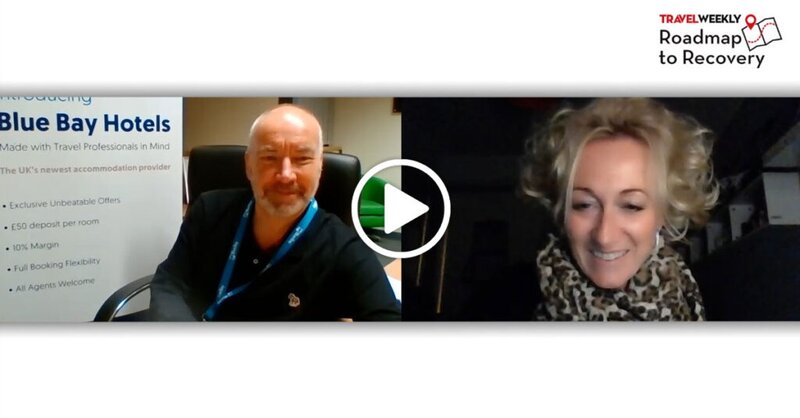 Online Caribbean specialist Blue Bay Travel to sell hotel inventory through agents
Accommodation-only trade division Blue Bay Hotels launches offering 10% commission
Blue Bay Travel has begun selling its accommodation-only service via all travel agents with the launch of Blue Bay Hotels.
The new Blue Bay Hotels service allows any agency with an account to access the firm's inventory. Those with an Atol licence can use the hotel products as part of a package holiday booking.
Before now, the operator's directly-contracted hotel product was only available to Blue Bay customers and agents in the same consortium, Midcounties Co-Operative Travel.
Commission of 10% is offered, deposits are £50 and balance payments are due one month before departure.
---
---
Agents are also invited to join the new Blue Bay Hotels Agent Offers Facebook group, where offers will be posted, questions answered and knowledge shared.
The company, founded in 2003, is a specialist long-haul tour operator for the Caribbean, Thailand, Indian Ocean and Mexico.
Chief executive Alistair Rowland, said: "We're delighted to launch Blue Bay Hotels, which will allow any travel agent with their own Atol to sell the premium accommodation element of the market leading packages that we secure.
"To use Blue Bay Hotels, agents need to create an account with us, which will give them full access to a bookable system. Our trade-friendly website provides agents with live visibility of availability for all dates.
"We are not a bed bank, so all of our products are directly contracted and set at a price which means agents can package them under Atol and match the value we offer our direct clients. All agents are welcome and there's no credit control required."
Business development manager Tasha Smith, who will support agents, added: "All funds transferred directly to hotels, so there's no pipeline risk and no over-bookings.
"Every offer is market leading and Blue Bay's 'Alfred' CMS system means agents can see every price for every date on one screen."
Speaking to Travel Weekly, Rowland explained: "Blue Bay Travel sells in a different way – it's kind of a flash sales model so our contractors will contract with a hotel or a group of hotels with a very narrow window, so four to six weeks but with departures right up to the end of 2023. We sell to our clients and we sell through Midcounties' network using their Atol.
"But clearly, there's a limitation in terms of selling packages, and it seemed a real shame, knowing the hotels we contract and the value that's in those hotels, that we don't extend that to all independent agents to be able to use. So what we're launching today is Blue Bay Hotels – our exclusive contracts that can be repackaged under any Atol or sold on an accommodation-only basis," he said.
Rowland continued: "With our packages, there's exclusivity in terms of the price but there's also exclusivity in terms of the room upgrades and the free add-ons, and therefore in terms of the overall offer, it would be very different than anything that's available today in the market."
He said agents "can have a look at our pricing in a live environment at any point and instantly be able to see the price of every hotel that's contracted, and that offer for every month that it's on offer".
And he added: "You would find price comparisons anything between 20% and 50% cheaper than the market.
"It's really important that we think about this differently than a bed bank that's paid for after the return of the passenger. We're giving agents the opportunity to take this stock on the same terms as we have them. So we pay all our hotels on the first of the month of departure. And that means there are no over bookings; it gets rid of that problem, because clearly, we're paying ahead of departure. There's also no pipeline risk, which is always a key area of concern."
Asked if Midcounties agents who had exclusive access previously might now be annoyed that Blue Bay is making its hotel deals available to all independent agents, Rowland said: "We do understand that there will be some nervousness but, actually, everybody should be able to make use of our deals when they see them to be able to try and manage that price. And that's why we've launched this accommodation-only service for all independent agents."
He confirmed it was only the accommodation-only element that would be made available and that full packages would still be exclusive to Midcounties.
"We are a very proud and happy member of the Midcounties consortium, and we'd like to stay there for as long as we can," he said. "I'm sure there will be a day in the future where we'll look at our own Atol licence – that happened with all the big agency groups – but right now the partnership works really well. We've got a very strong relationship with Midcounties that we'd like to keep in place."