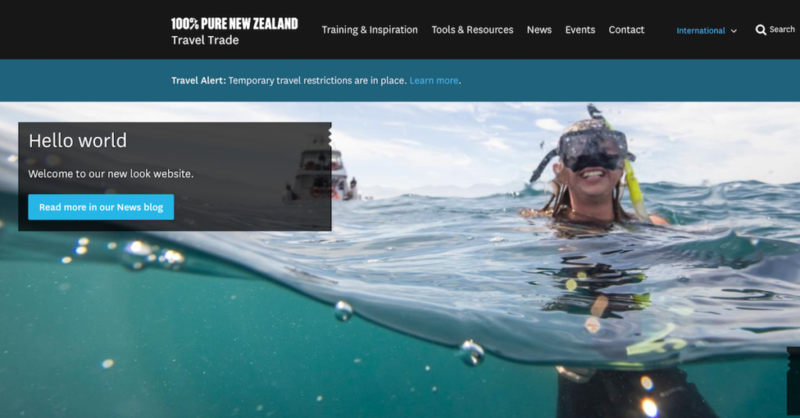 New Zealand launches new trade website after border opening announcement
The destination plans to fully reopen to all international visitors from October
New Zealand's tourist board has unveiled a new travel trade website to help agents selling the destination.
Last month, the country announced plans for a phased reopening of its borders after almost two years of tough Covid restrictions.
The aim is for the country to fully reopen to all international visitors from October – in time for the southern hemisphere summer.
Tourism New Zealand's new trade website includes refreshed content and an updated design and layout "to make it more intuitive and user-friendly for travel sellers".
It aims to be a "one-stop-shop for online training and inspirational content", as well as sales tools and resources.
Content includes all training webinars created over the past two years.
The site hosts the New Zealand Specialist (NZSP) travel agent education programme, where travel sellers can complete the learning modules to earn Bronze, Silver and Gold NZSP travel seller status.