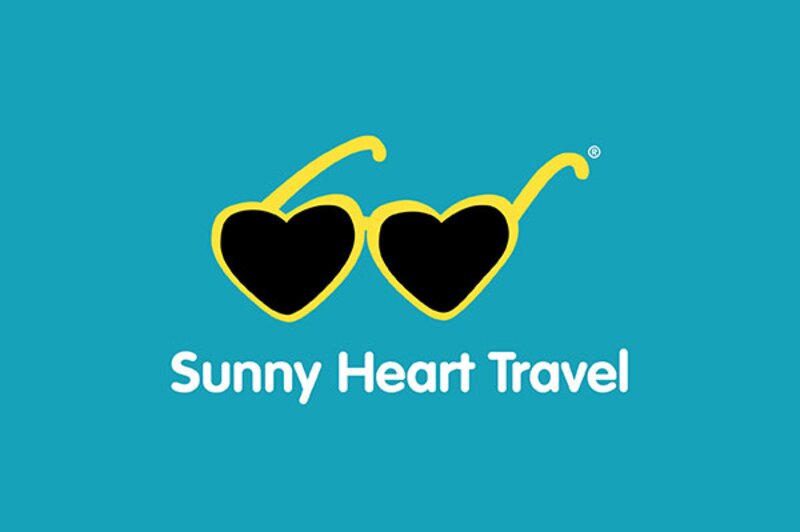 New online tour operator launched by former Thomas Cook IT staff
Sunny Heart Travel plans to launch this month after a year in development
A team of former Thomas Cook staff is poised to launch an online tour operator called Sunny Heart Travel.
A 'sunny heart' logo was synonymous with Thomas Cook from 2013 until its collapse in September last year.
Sunny Heart Travel, which has a logo showing heart-shaped sunglasses, has been in development for the last year by ex-IT staff from Thomas Cook. It hopes to launch later this month.
The news of the new online tour operation comes as reports suggest the relaunch of the Thomas Cook brand as an online travel agency owned by Chinese conglomerate Fosun is 'imminent'.
Fosun acquired the Thomas Cook brand for £11 million in November 2019 and is understood to be planning to rekindle the company's 'sunny heart' logo – which replaced the company's blue globe symbol in 2013 – for its new venture.
Sunny Heart Travel is privately-owned and based in Peterborough, where Thomas Cook had its head office.
It has pledged to take on "as many ex-Thomas Cook colleagues as possible" as it grows in size, particularly former product and marketing employees.
The company has already obtained its Atol licence, initially for 1,000 passengers, and registered its name and logo under the Sunny Heart Travel brand. Its tagline will be 'Great Holidays start with a Sunny Heart'.
The operator plans to work with the trade as part of the second phase of its development and will talk to agents in the near future.
It currently has five UK-based staff, with more IT staff based abroad. Former Thomas Cook IT programme manager Steve Bentzen is chief executive and former Thomas Cook IT project manager Jemma Sharman is chief information officer.
Bentzen, who was responsible for installing UK-wide Wi-Fi in Thomas Cook's shop network and also worked at Tui, said: "When Thomas Cook collapsed a few of us got together and said why don't we start up a travel company ourselves. We all have travel experience and we have been working on this for a year.
"We are ready to launch as soon as the nation's confidence in travel returns. We have put together a broad product range, including flights, hotels and cruise as well as tours, sightseeing and ancillaries.
"Our customers will have a huge choice of Sunny Heart packages to explore as well the option of creating their own tailor made holidays."
Bentzen has high hopes of making Sunny Heart Travel a household name in the UK, its initial target market.
The operator will offer traditional packages and dynamic packages, cruises, tours and ancillaries, from budget hostels to high-end hotels. It has already secured 32 cruise lines and two million hotels as part of its portfolio.
Bentzen said the company's selling point would be its lean operational model, built for online sales and offering competitive prices year-round, not just during off peak season.
He said the team's experience would ensure it offered a high level of customer service.
"Online booking doesn't mean offline customer service, we [will] offer a wide range of contact channels, making us accessible at all times," he said.
"We are confident that the UK will soon be back enjoying their holidays again soon , and we are looking forward to being part of that experience."
Bentzen said the use of the 'sunny heart' name was a nostalgic 'nod' to his former employer.
"The sunny heart logo was more of a 'feeling' and the people displaced by the Thomas Cook collapse were all proud of being part of that," he added.
"I really want to attract some former Thomas Cook staff. There are so many  of them still searching for new opportunities and I would love to be able to help some of them."