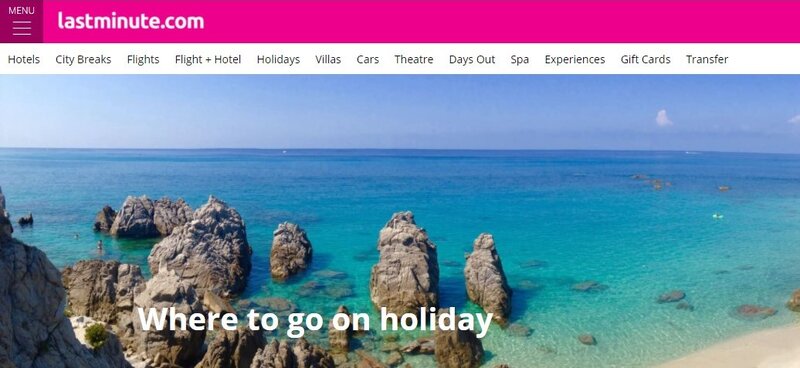 Lastminute.com advises holidaymakers where to go with new destination Safety Score
Ranking based on Lancet, World Bank and the SIRD Model data
OTA lastminute.com is helping travellers research safe places to visit with a new live ranking score.
The Safety Score will be regularly updated and ranks destinations based on a safety score (60% weighting) and an attractiveness score (40%).
It uses data from The Lancet, World Bank and the SIRD Model to determine the number of live infection rates, the quality of local healthcare and the distance travelled from the UK.
The attractiveness score combines live hotel room availability, typical popularity during the summer months and the number of UNESCO sites in any given country.
Lastminute.com says having seen "dramatic spikes" in traffic and demand since the easing of lockdown measures it is "committed to providing the best, up-to-date advice for travellers".
The OTA said UK bookings to holidays departing within four days of booking are up 43% from last year, those within a week up 58% and holidays departing withing one to two weeks up 54% – accounting for one in five holiday bookings.
Reigo Eljas, country chief executive, lastminute.com UK and Ireland said: "Never before have people needed a great holiday more than now, which is why we've created a live algorithm so people can find the safest and most attractive places to visit as the world changes so rapidly around us.
"As it stands, Italy is our top recommended destination with a great mix of fast access, stunning coastlines and vibrant cities. We've worked hard with suppliers to create flexible new packages so that anyone booking now can easily defer their travel to later dates."
According to lastminute.com data, city breaks have accounted for 53% of bookings versus 47% of bookings for sun and sea holidays so far in 2020.
Twenty two of the top 25 package holidays have been for beach resorts with locations like Sardinia proving popular with British holiday makers.
Managing director of lastminute.com, Andrea Bertoli, said: "We know just how important holidays are to everyone, especially after all of the stresses of adapting to COVID-19.
"But, all travel must be safe, this is why we need the government to provide clarity around short-notice rules.
"The travel industry is intricate and to help it thrive and boost economies in the UK and overseas, all parties must work together to boost consumer confidence and give people peace of mind over their bookings."