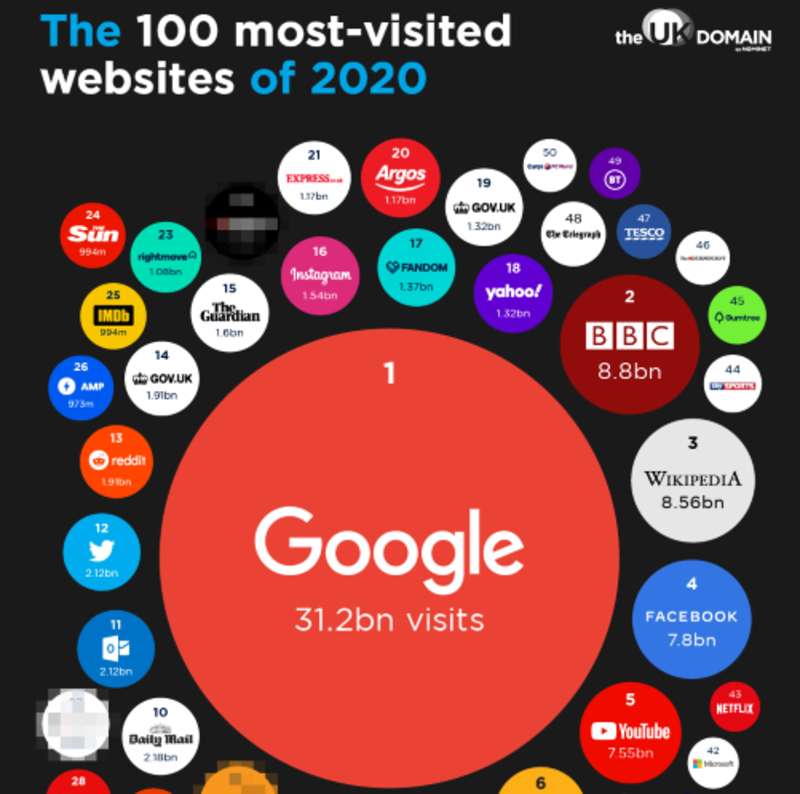 Impact of COVID-19 on leading travel brand domains revealed in Nominet study
TripAdvisor and booking.com see 20% drop in traffic while Skyscanner drops out of top 100
An indication of the impact of the COVID-19 pandemic on travel and transport websites traffic has been revealed by domain registry Nominet.
The study found leading travel brands like TripAdvisor and booking.com have seen traffic levels plummet by around a fifth.
Flights metasearch site Skyscanner and rail specialist trainline.com both dropped out of the list of top 100 websites in the UK.
More regional specific companies such as TFL.gov.uk also suffered falling out the top 100 as fewer people looked to travel around the capital.
Nominet said the hit on travel sites come after in 2019 Tripadvisor.co.uk increased its annual UK traffic by 2% and Booking.com by 4% in 2019 before the pandemic.
In contrast others sectors like home furnishings have seen a boom in online web traffic along with ecommerce sights with Amazon seeing a 40% increase in traffic volumes.
Amazon, eBay and Argos all witnessed dramatic traffic increases in 2020, accounting for 14% of total UK traffic in the top 100.
Search giant Google retained its dominance at the top of the chart racking up 31 billion total traffic in the UK alone, compared to 2018 when it recorded 8 billion.
Google's .com domain has supplanted its regional .co.uk domain, Nominet found. In 2018 Google.co.uk's traffic was 16 billion compared to 4.6 billion in 2020.
Overall, search engines saw the highest percentage uplift in traffic and accounted for 27% of total UK traffic to the top 100 in 2020.
This includes Bing.com, Google.com, Yahoo.com and Duckduckgo.com, the latter of which offers privacy protection and appears in the top 100 for the first time.
Nominet, which operates the free UK Domain educational resource, says that its study has found changing user behaviours during the pandemic with people looking to use official government sites for information and trusted media sources like the BBC.
The traffic report says: "These changes in internet behaviours have impacted on certain industries and affected their website traffic in different ways.
"For example, the UK government website's traffic has increased by 414million since 2019, a result of the new government legislation in regards to the COVID pandemic and the British public's need to stay up to date.
"In response small businesses have also had to become more resilient during lockdown restrictions.
"Another industry that has benefited from the pandemic in terms of increased website traffic is the property industry.
"In 2020, Rightmove had 1billion website visits, an increase of 188million since 2018.
"As the UK spends more time at home, the desire for a more suitable house, or needing more space to accommodate working from home may explain this development."