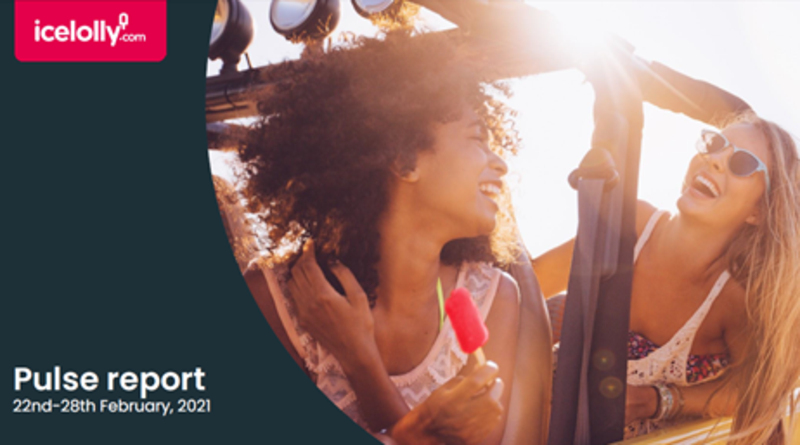 Icelolly.com Pulse: Roadmap out of lockdown sparks immediate search spike
Departure dates for July and August this summer were the big weekly winners
Summer 2021 saw an immediate bounce in interest from holidaymakers after the UK's roadmap out of lockdown was revealed by the Prime Minister.
The first icelolly.com Pulse tracker since Boris Johnson unexpectedly put an earliest possible date on the restart (May 17) saw summer departure dates jump in popularity.
In recent weeks searches for the peak summer 2021 months of July and August reflected a general feeling that overseas holidays will be heavily disrupted.
However, last week search share for July jumped 71% and August by 55%, making them the two most popular months.
Overall, summer 2021 accounted for nearly 80% of all searches with one in five being for August travel.
May 2021 lost share, as icelolly.com's users confidence over when they'll be able to travel moving to later in the year.
Overseas destinations search trends saw Ibiza come out as the big gainer with a 45% share increase.
There were also strong double-digit increases for both Antalya area and Dalaman area in Turkey. Tenerife, still the top destination, was the only one in the top 10 to lose share.
Outside the top 10, Kos and Larnaca in Greece saw increases of between 35% and 40%.
Among domestic destinations, Cornwall saw its share fall and search was more spread out with North Yorkshire, Dorset, Norfolk and the Peak District all gaining.
Share of search for stays 31-90 days in the future was the biggest % share gainer again this week, though searches for 3-6 months out was still the most-searched.
Across those two periods there is a small window (171 to 181 days from search date) that account for 15% of all searches. That covers travel from August 12 to 18.
Chris Webber, icelolly.com head of travel deals, said if remains to be seen if the immediate spike in interest holiday can be sustained.
"The growth in both searches and bookings following the roadmap announcement last week was instant. Overnight interest in peak S21 travel increased in both UK and overseas search.
"We're seeing a broader spread of interest in UK destinations, with the likes of the Peak District, Norfolk and North Yorkshire all seeing search share increase.
"From an overseas point of view, it's destinations like the Costa Blanca, Majorca and Turkey that are seeing the biggest pickup in interest and bookings.
"What we'll need to analyse over the coming days is whether this is a short burst in response to the news, or whether this raised interest will be sustained."