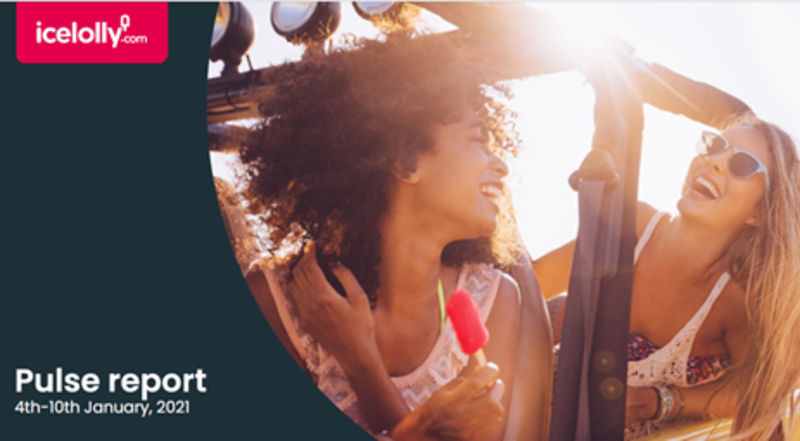 Icelolly.com Pulse: Focus turns to summer 2021 as UK lockdown is re-imposed
Turn of year search and booking data from the holiday comparison website
Summer 2021 has emerged as the most popular period for holidaymakers at the beginning of 2021 as the UK was plunged into its third pandemic lockdown.
Latest search and booking insights from holiday comparison site icelolly.com has revealed the period is outperforming departures for the upcoming Easter period (March/April).
The first weekly Pulse report of the year says overall search and book activity remains low for a time of the year that is usually the busiest for holiday companies.
July, August and June 2021 were the top three most popular departure months, although September saw a 30% increase share.
Outside of the top 10 searched for departure months, July 2022 increased share shot up by 210% although off a low base.
Summer 2021 accounted for 73.5% of search share, winter 2020/21 11.5% and winter 2021/22 1.5%.
Chris Webber, head of travel deals at icelolly.com, said that data pointed to a feeling of optimism that holidaymakers will get away this summer.
"The first full week of 2021 saw search share grow for the May to September summer 2021 travel window, despite the number of people looking for holidays being much lower than usual for this time of year.
"Share of search for September travel grew by nearly 30% as searches for nearer term departures (March and April) lost share.
"Bookings were mostly for S21, too, with Majorca the most-booked destination for the first time since the coronavirus pandemic began.
"It's the classic combination: a week in Majorca in summer, it's what the Brits can't wait to do when they can."
Majorca and the Costa Brava increased share while all of the Canary Islands saw declines although Tenerife retained its top spot.
Dubai, in sixth place, saw a slight increase in popularity before being taken off the UK travel corridor list after COVID-19 infection spikes.
Outside the top 10, Zante and Cancun saw strong double-digit increases.
The seven-night trip was the only duration with any notable search volume that showed a share increase, said iceolly.com.
Searches for 10 and 21-night holidays remained flat, but shorter than seven night durations all lost search share.