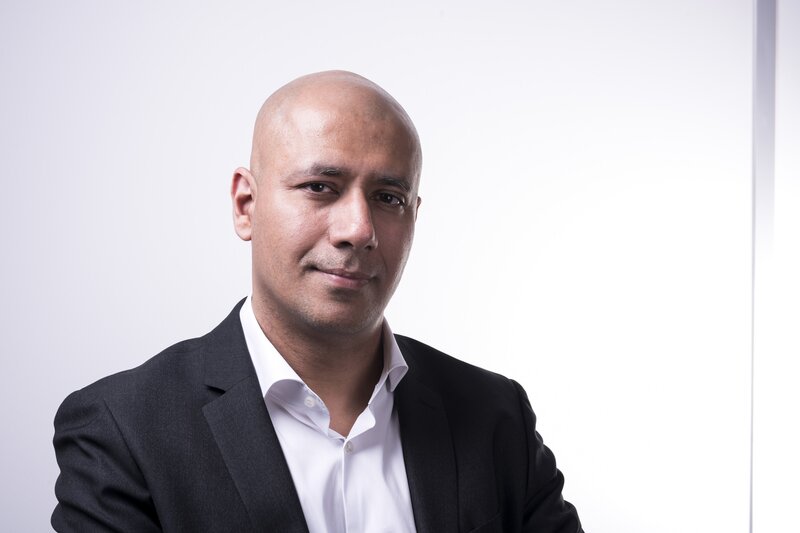 Guest Post: The end of a travel-free world is in sight, but there's still work to be done
Farhad Divecha, of digital marketing agency AccuraCast, says customers must be at the heart of post COVID recovery strategies
Farhad Divecha, managing director and founder of digital marketing agency AccuraCast says customers must be at the heart of any post COVID recovery strategy 
There was finally light at the end of a very long, uncertain and quite frankly, terrifying tunnel this month when the UK government announced nationwide rollout of the approved COVID vaccine.
Although we know that there's a long way to go before we can return to 'normal,' this welcome news signals the start of the road to recovery. The end of a travel-free world is in sight.
Unfortunately, not all travel brands have made it through the storm, and what was a sector that had ample room for everyone, has changed significantly.
When we come out of the pandemic, there will sadly be more losses. Brands must use this time to look within the organisation, re-strategise, and emerge stronger.
The pandemic has changed everything, not just the way we socialise, travel, and work, but also our concerns and priorities.
So, in turn, travel providers must reflect this change by also realigning the way they communicate, target and assure their customers.
As we prepare to bid good riddance to 2020 and look forward to a new, more positive year on the horizon – one with much consumer hope and aspiration riding on it – now is the time for travel brands to act.
The key is to focus on the all-important part of any business model: the customers.
Where to start? 
The first step is to get to know your customers. To do so,you must pinpoint where they came from.
By looking at visitor analytics now and comparing with this time last year, you can discover the new sources that delivered customers during the pandemic.
Pay attention to the channels that bring customers to you, whether that's an Instagram ad, website banner or Google search.
Then, look at the point at which a purchase was made, and the platform used.
Identifying these aspects will show you the most important channels and the ones that must be focused on as part of the overall marketing strategy.
Note that these sources might not be the same ones that used to drive customers pre-COVID. 
What do my customers care about?
Now you've determined where your customers come from, the next step is to ascertain why.
What are people searching for when they discover your website? What are the questions they're asking?
Look further: what are they commenting on? What are they sharing? Put simply, what do they want?  
Once you go through these questions, you can frame the answers that lead people to your website.
It is extremely important to revisit this now, because these questions have inevitably changed from searches on familiar queries such as 'low-cost family friendly hotels in France' to those that incorporate questions on social distancing, hygiene, and safety.  
Communicate, communicate, communicate 
It can be far too easy to let customer communication slip down the priority list.
Especially in the age of COVID, when it can be nerve-wracking to post on social media. But speaking with your customers regularly is crucial.
Social networks have been flooded with messages of unity and talk of being 'all in this together'.
The relationship between brands and their customers is no different. They still want to hear from you.
In fact, research from Facebook has found that 70% of people surveyed still do want to hear from brands during this time1.
Everyone is affected by the pandemic and each person handles it in their own way, so remember to be sensitive, but don't forget to also have a bit of fun – your posts shouldn't all convey doom and gloom.
Opportunistic messages are, of course, a huge no-no – consumers can often see straight through these and will end up avoiding the brand involved altogether.
Don't try to shoehorn in a COVID related message either where it doesn't fit – it won't work.

It can be tempting for travel industry marketeers to evoke memories of travel. After all, it's your job to inspire wanderlust.
But be careful not to encourage people to look back wistfully, as this often provokes feelings of sadness about how life used to be.
Instead of too many Throwback Thursdays and Flashback Fridays, look              forward and encourage the audience to do so too.
Re–build from within
Now that you've analysed your customers, it's now time to look at the business itself.
Post COVID, those with shallow pockets will struggle until consumer trust in travel is completely restored. 
Until then, your brand will need to stand out from the rest. You need to re-discover what makes your business unique, and communicate this to your followers. 
Put yourself in a customer's position and ask yourself why you'd choose your brand over another airline/hotel/destination/tour operator?
If the answer is unclear, it'll also be unclear to your customers, so ensure you communicate a clearly defined USP.

Onwards and upwards
This year has been the toughest yet for the travel industry. Bookings have been few and far between. 
A large proportion of the bookings that have managed to slip through the net were likely to have been cancelled in line with changing travel corridor rules.
But now, we have solid reason for hope and we must start to rebuild.
By using this time to get to know your customer, their priorities and concerns, as well as your own brand, you'll be in a greater position to emerge from the pandemic, stronger than ever, ready and prepared for when the world finally re-opens.
1 Facebook research and McKinsey report – Coronavirus Covid-19: Facts and Insights