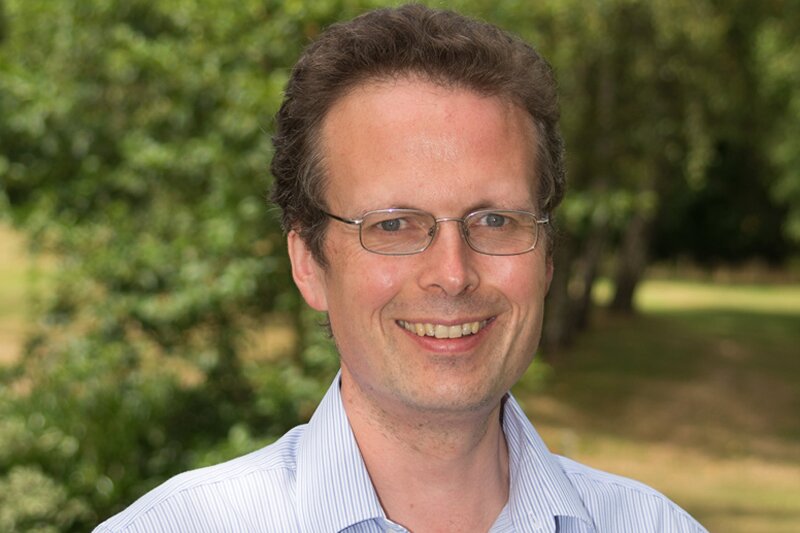 Guest Post: Reaching fussy GenZ and Millennials – it's not as challenging as you think
Mike Austin of Fresh Relevance explains how travel brands should target younger customers
Mike Austin, chief executive and co-founder of Fresh Relevance, explores how marketers can best target young consumers whose travel habits are constantly shifting 
Following the initial shock of the Covid-19 crisis, things have started to look a lot more optimistic for travel companies.
After online travel bookings had fallen dramatically in March and April, revenues improved to 58% of their pre-pandemic level in May.
This followed the easing of lockdown restrictions and with consumers booking their holidays for the summer and 2021.
As UK citizens are expected to be allowed to travel more freely again in a few weeks, the travel industry will likely experience a big increase in bookings, particularly from the young.
Young people are at less risk from Covid-19, and are generally much more inclined to take risks.
Competition for a younger audience
So, competition for younger customers will be stronger than ever, making every interaction with a potential customer critical.
Yet, they can often appear a challenging demographic to please. From the outside, the younger generations appear a fussy bunch.
They shun package holidays, instead favouring authentic and off-the-beaten-track travel experiences in the latest hotspots and Instagram-worthy life experiences in exotic, far flung destinations.
Whether these preferences change this year or not, marketers must be ready to adapt.
Like most consumers, Millennials have little patience for a one-size-fits-all approach to travel marketing.
Instead, they expect to receive targeted and engaging content that reaches them on their preferred platforms.
Travel providers face the daunting task of meeting these demands with marketing that both informs and inspires.
To guide marketers with this challenge, we recently looked at what technologies and marketing strategies can help you to engage young consumers to enhance their travel buying experience.
These are the four key trends that we identified:
Personalised experiences
One in four of young holidaymakers said they'd appreciate a triggered email when a holiday they browsed has dropped in price.
Email marketing can add extra value if messages respond to customers' needs and behaviour.
Now more than ever, it must be personalised using real-time data, not stale data from months ago.
And your company's online presence shouldn't be an afterthought.
One quarter of Gen Z travellers told us they would find it useful if travel websites were tailored to them.
For instance, enhancing the homepage with offers for the individual's favourite destination or nearest airport.
Channels for travel research and inspiration
Social media has a significant role to play when it comes to research ahead of a booking, with Gen Z consumers and Millennials more likely than the average traveller to use social channels when looking for holiday ideas.
Nearly a third (29%) of Millennials used social media to research their last holiday. Travel companies should make the most of visual platforms such as Instagram and Pinterest to stay on shoppers' radar.
They can also incorporate user-generated content on other channels, such as the website and in emails, to provide authentic inspiration throughout the year.
Retargeting on social media can also be used to re-engage customers who browsed holiday deals on your website.
Social commerce
Social commerce is an emerging channel with big potential. We found that given the option, the younger generation would be open to use a social media platform to book a holiday.
But the preferred platform varies from generation to generation: Gen Z opts for image-conscious Instagram while Millennials are more inclined to use Facebook.
As social commerce becomes more prevalent, travel providers should look out for opportunities to harness this channel.
Social proof
While social media is gaining in influence, review websites and online travel agents remain the most popular channels for researching a vacation.
What do these types of websites have in common? Generally speaking, they provide comprehensive information in a convenient format, backed up with social proof, such as ratings and reviews.
Cruise lines, accommodation and travel providers can leverage similar tactics on their own websites.
For example, by prominently featuring top rated destinations on the homepage, and including customer reviews on product detail pages to take the stress out of decision making.
Understanding consumer needs
While the world is certain to look very different on the other side of the coronavirus crisis, understanding consumer needs will be more important than ever.
As travel brands look ahead to recovery, reflecting an individual's behaviour and preferences in their marketing will be critical.
Those that can provide a highly targeted experience which captures the attention of consumers at every stage of the booking journey, will be rewarded by securing their business.