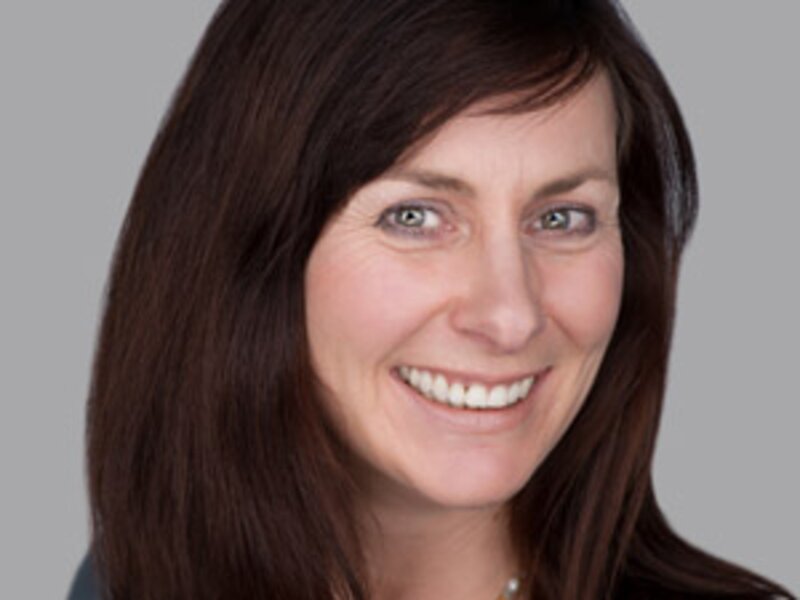 Guest Post: Put content at the heart of leisure travel and hospitality
By Sarah Hughes, co-founder of global place content platform Fiz.
By Sarah Hughes, co-founder of global place content platform Fiz

It used to be all we could rely on when travelling were the paper guides in the holiday home, a stand of brochures in the hotel foyer, or a rep's selection of tours at the resort.

For reviews we would open the guestbook, for recommendations we would go to the concierge. And because that's all we could do, we ran a high risk of disappointment with the location and of missing out.

Fast forward to the digital revolution and we've undoubtedly come a long way. Today's consumers are well-informed, digitally dexterous, socially connected, multi-tasking, channel hoppers.

If travel and hospitality operators don't have the digital information they need to make a decision, they move off elsewhere in an instant.

Once that happens, it's anyone's guess as to whether they will be back; very tough luck if you've paid out a lot to attract them in the first place.

What do leisure travellers want to know?

Consumer research gives a clear picture. Nine out of 10 trips booked in the last six months had a leisure component.

According to a recent report from Expedia, among the top things people wanted access to pre- and post-booking were images, reviews, activities, weather, attractions and where to eat.

There's no big surprise. We can easily recognise how this type of real-time, contextual location content enriches the bare facts of a travel or accommodation product and turns destination-or-date planning into experience or lifestyle planning.

Travellers want to be tantalised but they also want to reality-check. The challenge – and indeed the magic – for brands lies in finding the content blend that triggers a decision, reducing the bounce effect.

Increasingly, it is experiential content over editorial that has the power to inspire, reassure and convince, creating the desire to go and ultimately keeping users on an uninterrupted website and booking journey.

We're all curators now

Curation is the collection and creation of content to make a new context and it is at the heart of today's drive towards a more personal experience of everything.

It's present in Amazon's wishlists, in Pinterest boards, content discovery platforms like Outbrain, news aggregators and social feeds, and it's how we are all making things fit our own requirements or creativity. In the words of Easyjet, we are the "everyone doing it their way" generation.

While many travel companies and hotels work hard to create a great online experience, I still believe they are behind the consumer curve when it comes to content.

A recent review I conducted of 20 leading travel and hotel websites emphasised this. Destination guides were not much more than a route map or a potted selection of the usual attractions with a few lines of static description. Hotel sites had little to tell me about the location-based experience.

And yet the content travellers seek is already out there. What travel brands need to learn is how they can become its expert curators.

One instance of a hotel making great strides forward in this area is Renaissance Hotels. The content on display is interesting and the image-rich interface begins by asking the visitor 'Where are you going?' and 'What do you want to discover?'.

The selections of nearby places are individually curated by the hotel's navigators who specialise in different areas.

It's a terrific idea, but if I have one criticism it would be that this would benefit from content from the wider community of hotel guests too. Another company that is on the right track is OneFineStay, which has put its focus on what their hosts have to say about the local area and this really whets the appetite of visitors to the site.

Because so much effort has gone into collating this information, customers feel as if they've been saved a lot of time and trouble.

However, it focuses on its own research – widening the field of discovery under the watchful eye of the brand owner would be my ideal upgrade to this very fine approach.

Curating the total travel experience

To my mind travel brands are ideally placed to become expert curators, helping their customers to make sense of all the content available to them from a plethora of unmoderated sources.

Here at Fiz, we have created a white-label content platform that travel and hospitality businesses can use to provide their customer with high-quality, dynamic place information drawn from a number of sources including data providers, social networks and specialist publishers, while also adding their own content and insights to offer a highly customised content service.

It's not hard to imagine wonderful new applications made from curated experiential place content. At my hotel I envisage a rolling carousel of nearby places to explore on a digital flatscreen in reception.

I download the hotel's app to find out what the wider world thinks of local venues and those which my hotel recommends.

On my next flight I call up the on-board digital destination guide and zoom in on venues and activities near my resort.

Back at my laptop, dreaming of my next trip, I use a comparison website not just to see amenities and prices but to check out the best location for the things I love to do. No wrongly-situated accommodation for me.

It's clear to me that travel and hospitality brands need to take a hard look at curation and not just creation. Evoking a digital picture of specific local places seamlessly across digital and social channels is key to bringing destinations to life.

By providing this experiential content brands can ensure the consumer has no reason to leave their website or app and increase the likelihood of them becoming loyal, repeat customers tied to a brand that has earned the right to be custodian of their entire travel experience.