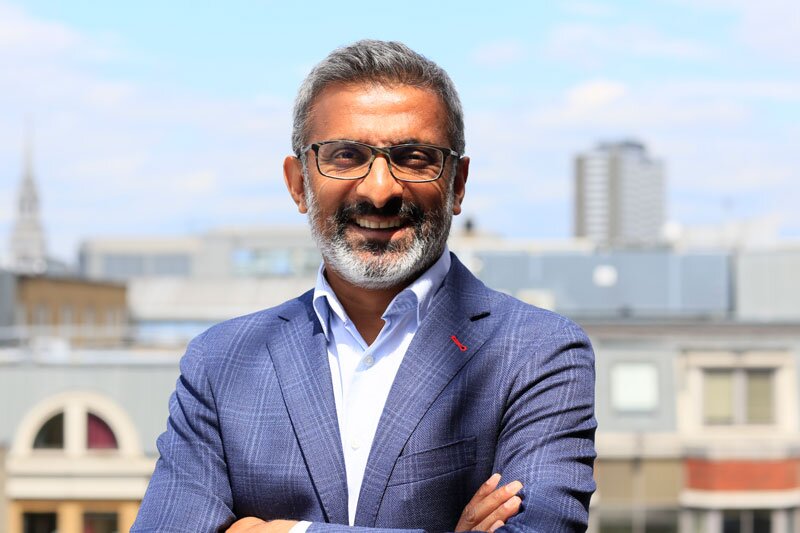 Guest Post: How digital messaging channels can help the travel industry navigate COVID-19 challenges and beyond
The world has looked to digital messaging during the COVID-19 crisis, so should the travel industry
by Jay Patel, CEO at IMImobile
The COVID-19 crisis has plunged the travel industry into chaos, bringing international and domestic travel to a halt.
Some estimates suggest that the total number of daily international flights fell by 100,000 between January and the end of March. With planes still parked on the tarmac, the airline industry is forecasted to lose more than $200bn.
Alongside the airlines, repercussions are also being felt by travel companies and insurers; the latest announcement that travel giant AirBnB is to lay off 25 per cent of its staff shows that even as countries are easing lockdown restrictions, the global quarantine will have a long-lasting impact.
On the other side, customers who were set to travel during this time have been left frustrated; their plans have been cancelled, and they're confused about the future with many questions still to be answered.
There have been many reports of people stranded abroad and headlines about customers struggling to get hold of travel companies over the phone, waiting in virtual queues, or simply not getting any response over email – experiences likely to stop a customer from ever booking again with that travel provider after the pandemic ends.
So, what can airlines and travel companies do to better manage customer communications during this time and beyond?
The world has looked to digital messaging during the COVID-19 crisis, so should the travel industry.
Research shows that WhatsApp and other messaging channels have seen an immense rise in usage across the globe during the lockdown; WhatsApp use in Spain has risen by 76 per cent, and WeChat use in China by 58 per cent.
People have turned to these apps as they allow for instantaneous, two-way interactions with those closest to them via messaging, calls and video chat – all in one channel.
People can gain instant updates from their friends and family in a time of uncertainty, keep each other entertained, and have the conversations they are missing from their day-to-day lives.
This increasing popularity of digital messaging channels, combined with advances in AI and automation technology, means it is now more important than ever to make these channels front and centre of their customer communication strategies.
Here are three ways travel companies can use digital messaging channels to increase transparency, improve customer experience and better manage costs during the crisis and beyond.
Get customers out of the call queue
IVR (Interactive Voice Response) call deflection can help to reduce the volume of calls coming into the contact centre, especially during challenging peak hours.
Customers don't have to wait on hold; instead they can select and then transfer to a channel of their choice and chat to an agent, arrange a time for an agent to call them, or use chatbots to solve simple enquiries.
Once the first interaction has been "closed", the customer can simply send another message to start the process with the contact centre again.
This will save customers from having to sit on hold for lengthy wait times, help to optimise agent productivity, and ensure voice calls are used for only complex enquiries.
Proactive updates
There is a huge potential for the travel industry to use digital messaging channels to keep customers up to date.
Before and on the day of travel, engagement could be as simple as delivering weather, traffic and public transport updates to help passengers plan for any delays that could stop them getting to the airport on time.
If a flight is already suffering from severe delays, a notification could be sent to passengers to stop them arriving at the airport and having to wait.
After the initial update, airline passengers can explore options to resolve their situation such as booking a new flight, exploring local hotels, or going through the compensation process surrounding cancelled flights.
Champion responsible tourism
Industry experts have been discussing how, post COVID-19, travel companies will play a bigger part in enabling responsible tourism.
Digital messaging channels, with their high visibility, will be a key part of this.
They will help to update customers about local social distancing rules, what sort of transport they should be using, and how they can minimise any negative effects on the local environment or communities.
For example, travel companies can engage their customers about when they would like to visit a popular attraction, warning of busy days and organising their customers to try to help ease the flow of tourists to tourist hotspots.
The recent launch of new guidelines from the World Travel and Tourism Council define the 'new normal' for travellers.
Proactive notifications to provide the latest travel advice will clearly be the norm for the long term.
However, leading travel companies will differentiate themselves with further automation that eliminates the need for travellers to be in unnecessary contact with staff or minimise the need to touch anything.
For example, a hotel can enable location sensing from their app, use a communication platform to trigger notifications to staff about an approaching guest for check in, enable keyless entry, and interact via in app or WhatsApp to service needs during the stay.
The ongoing COVID-19 crisis has almost brought the travel industry to a standstill, leaving customers desperate to get hold of information so they can return home or amend existing travel plans – putting more of a strain on communication than ever before.
If travel companies can avoid forcing people to log onto a website or make a phone call and sit on hold, and instead give them the necessary information through digital messaging channels, they will be much better positioned to give customers the answers they are looking for and cope with demand.
As countries begin easing lockdown restrictions, digital messaging channels can also allow them to transition from 'fire-fighting' to getting customers proactively engaged and excited about re-booking travel arrangements.