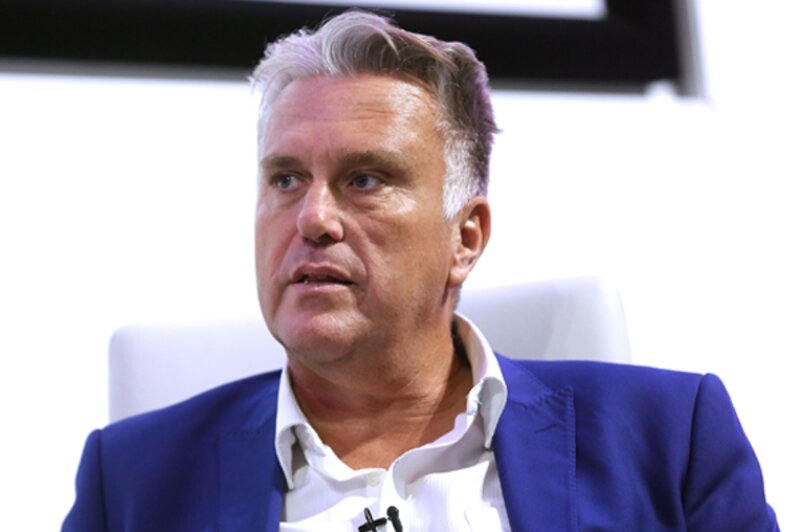 Guest Post: Focus on value-add and making travel easy to stand out from the crowd
Steve Endacott urges firms to offer less discounting and more added value for summer 2022
Steve Endacott urges firms to offer less discounting and more added value for summer 2022
Generating demand for holidays, particularly for early summer 2022 bookings, was never going to be easy when European governments made leisure travel a nightmare of Covid-19 paperwork – and that's before countries like France and Austria completely shut their borders, shattering any remaining consumer confidence.
It is no surprise, therefore, that the major travel companies have complemented headline discounts this January with low deposits and flexible booking offers. For example, easyJet holidays is offering up to £300 off and LoveHolidays up to 40% off.
All the majors have slashed deposit levels to between £30 and £60 per person to get over the initial hurdle of customers not wanting to pay large sums while holidays remain uncertain. Only Jet2holidays, with its strong trade presence, has stuck with a final balance payment 10 weeks before departure, with easyJet holidays following On the Beach in offering final balance payment dates 28 days before departure.
Covid-19 cancellation terms are clearly spelt out by all, with most offering full and immediate refunds if government policies force holiday cancellation and easyJet now offering a credit against a future holiday if a customer changes their mind about travelling outside of 28 days.
Holiday flexibility has never been greater, but customers are likely to see this as a minimum requirement – not a differentiator – when deciding between booking options.
So how do you stand out in the crowd this January?
UK research shows many customers have increased savings and disposable income post-Covid-19 restrictions and are looking to spend more on fewer holidays. So, are price-led offers and discounts the way forward?
Being competitive on price will always be essential in an internet-enabled world where the speed and simplicity of online holiday searches make price comparisons very transparent.
The days when Tui could ignore competitors' prices because of their exclusive and differentiated holidays have been ended by Covid. Tui can no longer afford the risk of the massive hotel guarantees required to deliver this commercial advantage in a Covid-impacted world, when access to a country can be shut down at minimal notice.
Moving aircraft around at short notice is a massive undertaking, but moving hotel commitments is impossible. Therefore, even Tui is being dragged into the price competitive 'commodity' holiday marketplace.
It is therefore fascinating to see On the Beach changing their key TV advertising messages to "added value" offers aimed at making the flight element of the holiday easier via free fast track security clearance on all bookings and lounge access for those making hotel bookings for four and five star properties.
The offer itself is low cost – with an approximate net cost for buying in bulk of £2.50 per fast pass and £10 per lounge pass – and allows OTB to build the cost into its holiday prices without becoming uncompetitive in the crucial final price comparison.
More importantly, it allows OTB to stand out from the crowd and demonstrate a focus on customer care and service when, as an online business, it cannot match the natural advantage of airline-backed package operators such as Jet2holidays.
Controlling the flight experience and having reps in the resort is a massive advantage in terms of building customer confidence in a Covid-disrupted holiday world. OTAs are forced to react to suppliers' decisions, with suppliers like Ryanair doing massive reputational damage via late refunds and discriminatory actions against OTA bookings.
Adding value and making the whole customer travelling experience easier is a key priority in my opinion and it is surprising that no major player has continued to offer free Covid testing. That said, most travel companies would have planned campaigns ahead of the latest Omicron outbreak and the fluidity of testing requirements makes it risky to make this a key campaign message. But don't be surprised if independent agents jump on this opportunity to differentiate. After all, they are best positioned to do deals with local providers for both pre- and post-return deals, which is all that will be required, if – as expected – if in-resort pre-return tests are scrapped in the next few weeks.
Also, don't be surprised if online travel companies start gathering passport and Covid status certificates as part of the pre-departure process. This information, combined with flight information and a database of hotel addresses, allows the pre-filling of Passenger Locator Forms in the UK and in destinations, easy – greatly simplifying the horrendous form filling task faced by couples and families travelling. Now that's something to focus your app teams on!