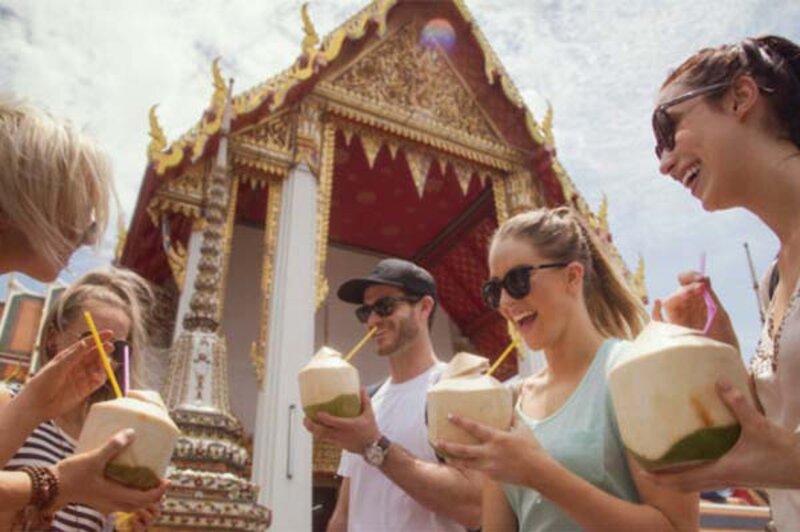 G Adventures reports switch from online to bookings made with agents
The specialist operator increased contact centre headcount by 70% ahead of January
More would-be travellers are seeking expert advice rather than booking online due to the need to navigate entry requirements, border restrictions and testing.
A larger percentage of bookings are being made through with an expert or agent, according to G Adventures.
Pre-pandemic two thirds of bookings came through online channels, but the adventure specialist reported closer to 50% in January as travellers turn to experts to feel confident in their booking.
G Adventures increased its contact centre headcount by 70% ahead of January to support agents and travellers, which saw call and live chat wait times reduce to pre-pandemic levels.
This came as the company recorded its highest sales month in January since the pandemic began with bookings from the UK "exceeding expectations".
The flood gates of pent-up demand for travel generated by the pandemic are starting to open with the performance a great indicator that traveller confidence is growing, according to managing director Brian Young.
Travellers booked a broad range of travel experiences across the adventure operator's 11 travel styles, despite the uncertainty caused by Omicron in the new year.
Lead times have reduced, with 40% of bookings from UK travellers being made for trips departing before the end of April, with travellers looking to destinations with lower entry requirements such as Mexico, Costa Rica and Peru as well as Europe in the short term.
The company reported "huge demand" from travellers aged 18 to 35, with a small increase in young travellers opting to travel alone.
A study by G Adventures last year showed that the need for social connection among young travellers was stronger than ever, with 64% of UK respondents aged 18-34 saying they were likely to try a hostel experience following the pandemic.
The launch of a 'Roamies' collection, developed in partnership with Hostelworld, caters to this trend, with the UK being the top booking region for the new travel style in January.
Asia continued to be G Adventures' second most popular region in January, with particular interest from travellers aged 50 to 70 years, despite many popular destinations, including Thailand, Vietnam, Cambodia and Indonesia being closed or heavily restricted for travellers.
The firm anticipates a high surge in short-lead bookings as soon as destinations announce the reopening of their borders.
Young said: "January is renowned for being one of the most important sales months for travel, and this year it definitely didn't disappoint.
"We've seen the highest sales since the pandemic started, with many travellers  booking tours set to depart before the end of April, showing the huge desire among British travellers to get back on the road.
"We're expecting to see this intent to book increase as more destinations, in particular Asian favourites such as Thailand and Vietnam, relax restrictions for British travellers.
"We've seen strong sales across all our travel styles, in particular our Classic, 18-to-Thirtysomethings and Active styles, with travellers clearly encouraged by the variety of product we have on sale and the experience we've gained since we relaunched our tours in September 2020.
"Having safely run thousands of trips, it's fantastic to see an increase in our customer satisfaction in 2021, as travellers recognise all the extra measures we have put in place to ensure their safety."