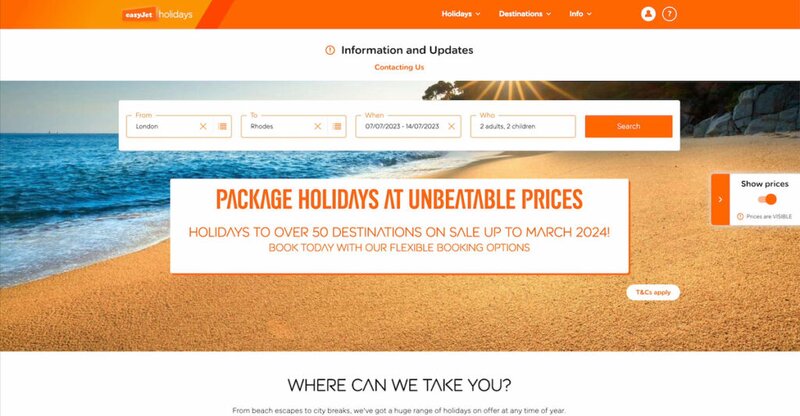 EasyJet holidays launches booking portal for travel agents
The online service was designed with input from travel agent partners
EasyJet holidays has launched a trade portal, which has been designed with input from travel agent partners.
It features images and tools for agents to help their customers when booking a holiday.
There is also a new calendar function enabling agents to search for the cheapest stay at certain hotels.
To celebrate the launch, easyJet holidays is offering travel agents an extra incentive, with all bookings made on the new portal from December 13-15 earning £10 per booking.
In addition, the tour operator is running a series of competitions over the coming weeks, with the chance for agents to win prizes.
Starting on Tuesday (December 12) is a competition on the tour operator's travel agent Facebook page, with the chance for four agents to win £250 in vouchers.
Kelly Walker, head of distribution at easyJet holidays, said: "We launched our partnership with the trade over two years ago, and it's been an important contributor to our growth, with hundreds of thousands of holidays sold during that time.
"We're committed to providing a seamless and unforgettable experience for travel agents helping their customers find the perfect easyJet holidays package.
"That's why we've listened intently to feedback from our partners, to help us build this brand new portal that we're confident travel agents will love.
"I'm really excited to continue building our shared success with the trade."
EasyJet holidays offers packages to more than 5,000 hotels across more than 500 destinations, available until the end of summer 2024.
With the recent launch of flights from easyJet for autumn 2024, there are new additional packages available through the portal from Tuesday.