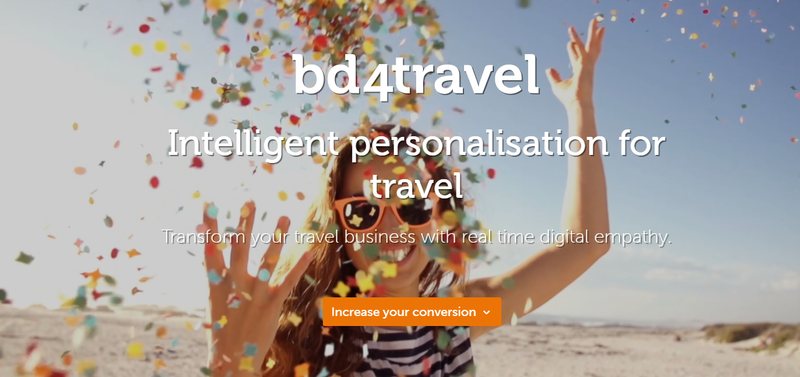 Customer hesitancy is preventing Lookers from becoming Bookers, says bd4travel
Data analytics firm reveals impact of COVID-19 on website visitors throughout the crisis
A high degree of hesitancy among travellers is stalling the recovery of bookings, according to data from consumer behaviour and intent analytics specialist bd4travel.
The dnata Travel-owned firm has analysed data from its clients to track the post-lockdown travel recovery finding increased interest in travel as restrictions were eased from May.
But 'lookers' continue to outnumber 'bookers', according to the bd4travel data, which it says underlines that travel firms must ensure they are offering relevant and targeted product and promotions.
The bd4travel analysis assigns to each website visitor one of four identities: a Looker, a Planner, a Booker, or a Customer. It uses these to help clients meet website visitor requirements.
The firm said its data has revealed the following headline trends:
While the number of Lookers is recovering, the shift to Planner or Booker has only just started to return in the last couple of weeks and at a very low level;
The share of Lookers has increased by 9%, however there are significantly lower numbers with more concrete booking intentions with Planners down 28%, Bookers down 42% and Customers are down 43%.
Bd4travel said engagement indicators are improving faster than conversion, "which indicates that consumers are either still hesitant to book or are not finding the relevant available products".
The firm advised travel retailers to make sure they are promoting available destinations with decision-making made more complex to potential bookers due to the different travel restrictions in place.
"We have seen there is an element of hesitancy, but we are seeing bookings recover. However, as of early July, we still remain about two thirds below the level to be expected at this time of year," said bd4travel.
"But as of June we see more visitors starting to look at more than one travel product in detail and exploring multiple destinations.
"While this indicates a keen interest in returning to travel and booking a holiday, we see that travellers are not finding the right product and are still hesitant over which destinations will be open and the risk of booking cancellations."
The sheer scale of the travel collapse is reflected in bd4travel's data, which shows an immediate plummet of traffic in mid-March of 90% from February levels.
As of March 15, consumer visits and demand was down 80% on the same period in 2019.
While session volumes have since been increasing to around 50% of the level see in 2019 today, conversions rate remained stuck in the doldrums, although have now recovered to 60% of pre-COVID levels.
In the height of the crisis, trip conversion rate of residual traffic dropped to almost zero, reaching its lowest point on April 13 (0.25%).
The time lag between this low point and lockdown being first imposed in Europe in mid-March indicates that some residual hope that travel would be possible this year remained for a few weeks, according to bd4travel.
Conversion levels saw a short-lived recovery in May as travel restrictions started to be eased, but fell back again as countries in Europe set out plans for quarantines and entry restrictions.
Bd4travel said from the beginning of May there was a rapid recovery in product-related travel searches and spikes related to announcements by individual countries about the reopening of travel.
Page views per session are now back to near normal level pre-COVID levels while session duration is at 80% and availability checks per session are up to 60% of what would be normally expected.
Andy Owen Jones, founder and chief executive of bd4travel, said: "Consumer habits have changed, and as travel reopen clients are behaving differently to how they did pre-COVID 19.
"This means we are more cautious about drawing lessons from historical data CRM systems.
"Travel companies should closely look at consumer behaviour data and how they are able to respond to market demand from predictive patterns.
"Live user data has never been so paramount in understanding the current market and state of the business.
"Travellers will for some time have a mix of reasons to be visiting your travel platform, the more you understand their personal intent the better you can understand which products and promotions to present.
"In a progressively competitive market, travel sales suffer from increased marketing spend and low conversion rates. Users' onsite and in-app actions provide the insight needed to respond in real time.
"At bd4travel we capture a rich set of tracking data and use machine learning to detect patterns in online shopping and booking behaviour."