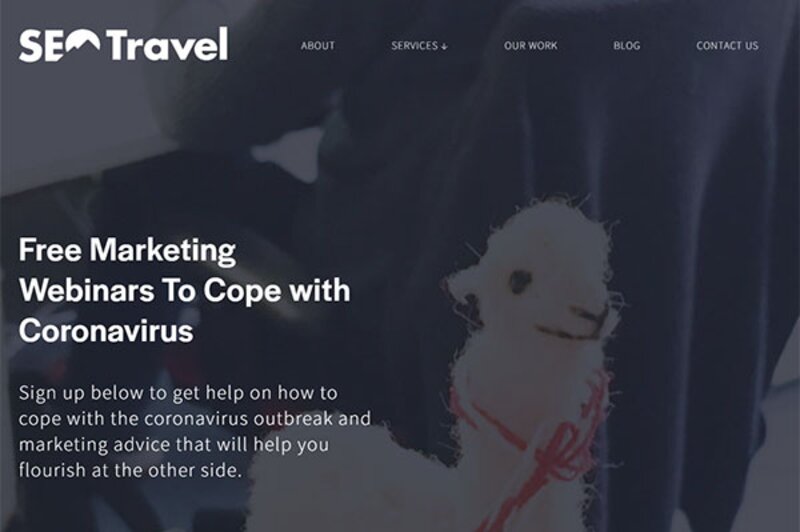 Coronavirus: SEO Travel offers free advice on marketing through the COVID-19 pandemic
Webinars will cover topics including content creation, PR and technical SEO
SEO Travel is offering free webinars to help travel companies with their marketing through the coronavirus outbreak.
The marketing agency specialises in digital marketing for small and medium-sized travel companies.
SEO Travel is offering its marketing advice to all travel companies through a series of free online webinars, covering topics including content creation, PR and 'technical SEO'.
The goal of the sessions is to offer actionable advice on how to market a brand within the current environment and tips on how to utilise strategies such as content creation and website optimisation during the lockdown and travel restrictions.
Tom Mcloughlin, director of SEO Travel, said: "This is an incredibly tough time across the travel industry and it has been devastating to see the impact this has had on our clients.
"However, one competitive advantage which travel companies can utilise currently is to use this time to get their digital marketing strategy ship shape, to improve long-term performance once this is over.
"Companies which take action now will see greater progress than ever as many of their competitors sit still.
"We understand of course that with most businesses having to cut costs at this time, many aren't in a position to pay for professional marketing services which is why we have chosen to offer our marketing expertise for free via our webinar sessions, to help as many small travel companies to survive this crisis as we can."
The first session will run on Wednesday, April 15. To see other dates and sign up, click here.