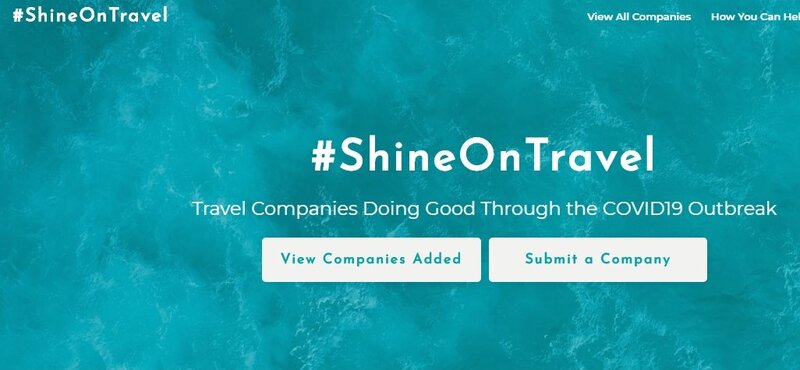 Coronavirus: SEO Travel launches #ShineOnTravel to highlight the positive stories about firms
Digital agency initiative aims to help small firms amid negative press headlines
Travel specialist digital marketing agency SEO Travel is offsetting negative sentiment about travel firms with a feed of stories about them supporting communities during the pandemic.
The firm has launched ShineOnTravel where visitors are encouraged to upload their stories about how travel firms have gone beyond the cause as COVID-19 shut down travel.
With many headlines centred around the issue of consumers struggling to access refunds for cancelled trips, SEO Travel says it wanted to highlight firms that are helping customers and communities.
ShineOnTravel describes itself as "a user-generated database where members of the public can share stories of those travel companies who have gone out of their way to support their customers during this time".
It is looking for stories about firms offering a full refund quickly and easily, rebooking holidays for future dates with as little hassle as possible, or helping to repatriate holidaymakers after lockdown.
In addition it is appealing for stories about travel companies who are supporting their communities through fundraising efforts, providing essential accommodation and equipment, and special offers for doctors, nurses, carers and other key workers.
The initiative is primarily focusing on small travel companies which SEO Travel says is the sector of the industry which has been hardest hit by the pandemic and yet, in many cases, is doing the most to help out.
All submissions will be verified by the #ShineOnTravel team before being posted to the site to ensure they are authentic and accurate.
SEO Travel travel said it "has seen first-hand how the Covid-19 outbreak has drastically impacted their clients, and the brave and positive actions which their clients have taken in face of this crisis".
"SEO Travel wanted to shine a light on these travel companies and the many others like them who are doing all they can to help out during these tough times, and whose voices are being lost among the negative noise.
"When travel restrictions are lifted, holidaymakers can reflect on those travel companies who shone the brightest during these dark times, when it comes to booking their next trip."
#ShineOnTravel also encourages the public to do what they can to help support the travel industry and small travel companies during this difficult period.