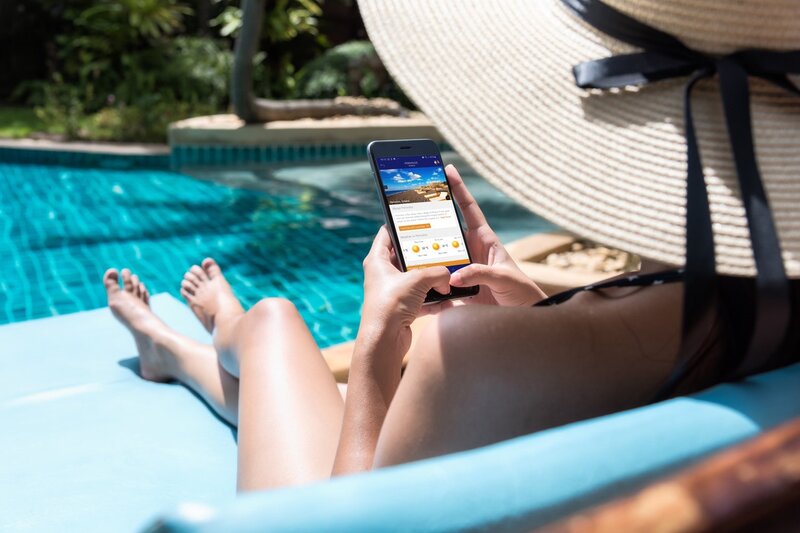 Coronavirus: Hang Out On Holiday enhances app to allow crisis comms for customers
Operators, hotels and agents can broadcast messages to clients in resorts and destinations
Hang Out On Holiday has upgraded its app to allow operators and travel firms to communicate vital information to visitors in a particular resort at a particular time.
The developer of the social networking platform for holidaymakers said the ability to broadcast information live to people will be vital as travel emerges from the COVID-19 crisis.
As well as the new broadcast functionality, Hang Out On Holiday has also added new in-app functionality allowing agents, operators and customers to book excursions and events.
Paul Stanyer, chief executive of Hang Out On Holiday, said: "Hangout's simple but effective 'Locate and Inform' system is a game changer for every travel provider.
"As we prepare for rebound, we have developed a simple system where travellers can check into the resort they are travelling to by date range and their travel arranger or operator can easily send messages to a region, resort or even an individual hotel.
"We really hope there isn't a second COVID-19 wave but this is a great tool to be able to locate and communicate information to clients in a specific hotel, resort or region.
"COVID aside there have been numerous travel failures where communication with customers in resort has been challenging.
"This system removes the challenge and its simple to deploy. Customer downloads app, selects resort, chooses travel dates and that's it, they are grouped by resort and date range.
"Notifications end on at midnight on the final day of their holiday. It's the perfect tool for travellers in this current climate.
Tour operators, agents, DMCs and resorts vendors can reach all customers in the event of a health or operator alert or can tell specific groups about great offers or promotions before or during their holiday."
Stanyer said the app will enable firms to communicate with customers while adhering to social distancing rules.
He added: "Clients can check into an individual hotel and be immediately linked to all of the hotel services like reception, restaurants, bars, concierge, spa or waterpsorts, literally any place in the hotel.
"They can arrange their daily activity sitting by the pool and using the app without any need for face to face contact."
"Travellers are embracing digital platforms and we believe we've developed the perfect holiday tool.
"What an advantage being able to plan your daily holiday activity via an app from your sunbed. We can set an individual hotel up on the app in a matter of hours."