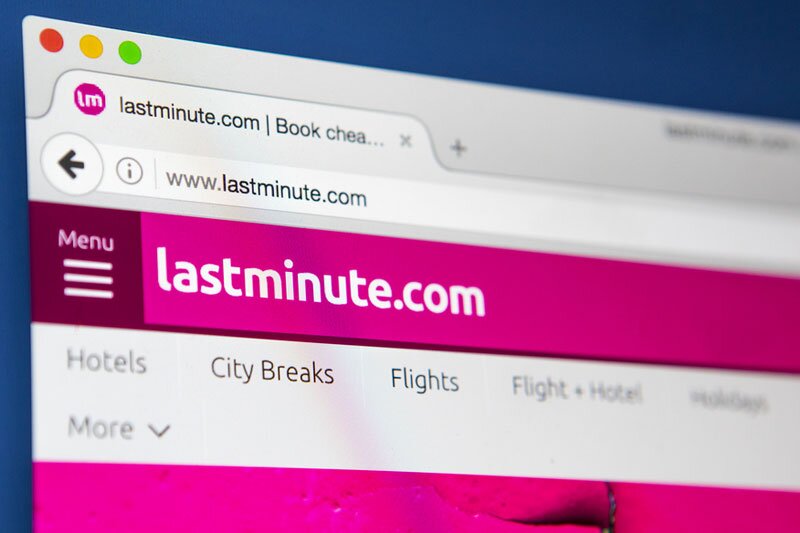 Coronavirus: 'Airlines are holding the industry to ransom', says lastminute.com boss
OTA boss demands customers are refunded as it sees demand rise
Airlines and travel companies must work together to ensure people are refunded for missed trips as soon as possible, the boss of lastminute.com has urged.
This would ensure they can re-book and recover their 2020 holidays lost to Covid-19, according to chief executive Marco Corradino.
Airlines particularly have a responsibility to deliver refunds following massive state bailouts, he argued.
His comments came as the firm reportedly saw a spike in traffic amid easing lockdown measures across Europe.
The lack of cohesion has fuelled consumer uncertainty, with the knock-on effects having been felt by everyone including booking intermediaries like lastminute.com.
Corradino said: "It is felt, rightly or wrongly, that the airlines especially are holding the industry to ransom, with people's cash being used like a hostage.
"Where the money has been received, holding onto consumers' funds to keep cash-rich in these times of crisis is not the way out of these unprecedented times for any of us.
"With governments stepping in to help them, airlines now have no excuse to hang onto people's money."
He added: "After a 95% plummet in bookings in April, we're seeing green shoots of recovery in the form of bookings in France, Italy, Spain and Germany from UK consumers, so clearly the desire to take holidays abroad is still there despite everything.
"But a lot of people still have money tied up in missed or cancelled holidays. We need to rectify this quickly so that people can prepare to re-book trips for later in the summer."
The lastminute group had just released record results for the second year in a row as the virus hit, putting the company "in a better position than most".
"But not every travel business has been so fortunate, which is exactly why we must join forces to ensure we can get the world travelling again," added Corradino.
Lastminute.com managing director Andrea Bertoli who said the relationship with partners was crucial in rebuilding consumer confidence.
"In the intricate ecosystem of the travel industry, we all have to work together to make sure customers are not left out of pocket by getting refunds done," he added.
"In the last week alone we saw six times more traffic to the site than in April, so if we work together, we have a real opportunity here to turn things around and ensure people get their dream holidays after all."