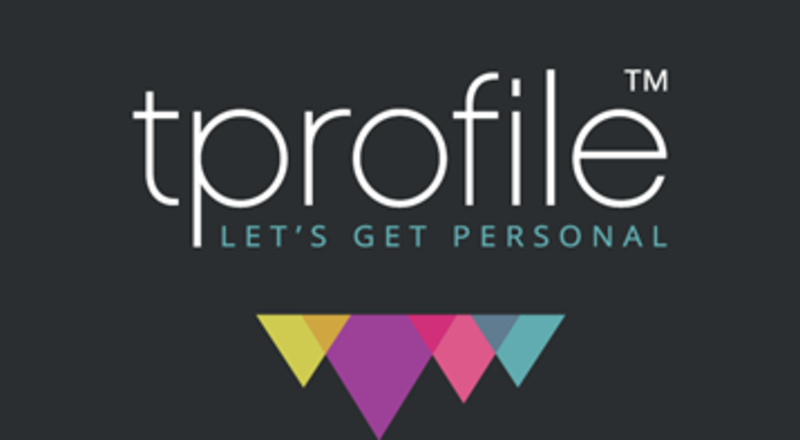 Company Profile: TProfile escapes the tech trap with lockdown re-platforming
Co-founder Tony Evans tell Lee Hayhurst that the developer is set up for sustainable growth
Travel specialist Customer Relationship Management platform TProfile took the opportunity of lockdown to accelerate development of version two of its platform. Lee Hayhurst caught up with co-founder Tony Evans to hear about its vision for a more customer-centric sector. 
If it is true that 'the customer is always right', B2B technology supplier TProfile's position in the travel sector means it finds itself in something of a dichotomy.
Sitting, as it does, in the middle between the end consumer and its travel sector clients, the CRM specialist has two sets of customer expectations which it must deliver against to be a success.
From the outset in 2012 when the firm was established, the vision was to deliver a travel buying experience for consumers that really delivered on the promise of personalisation.
Co-founder and chief executive, Tony Evans, said TProfile's strategy has always been about bringing a next-generation digital customer experience emerging in other sectors to travel.
The bespoke development 'trap'
But, as is the case with many technology companies in travel, he said it soon found that it had become a bespoke developer for its small but growing number of trade customers.
"Every technology company can get trapped by doing what each of its individual customers want as opposed to doing the right thing for everybody," says Evans.
"I mean that in the nicest possible way. We know what our product can do and we know what we should be doing to support that.
"We had a good first five years gaining customers, but we were falling into the same trap other technology company have fallen into where we had numerous bespoke systems with different customers.
"We were heading in that direction, but in 2017 we stopped, put the brakes on and began with a blank sheet of paper and started to build version two.
"We were 70% through that project when lockdown hit last year. Suddenly, we had seven months where we could just concentrate on internal development.
"What was going to take 12 to 18 months we got done in six. Despite the crisis, last year was pretty good for us."
Evans said although the year ended flat, and not up as forecast, TProfile onboarded eight new customers between October 2019 and the end of 2020.
It now works with a range of clients from dnata Travel's Gold Medal Pure Luxury brands to smaller niche players like Panache Cruises and Inspire Sport.
With the roll out of V2 of TProfile, evolution of the platform shifted away from bespoke development and to a product that is more self-service oriented and consistent.
Evans said for the 28 brands and 2,000 travel professional users it supports the platform is 98% the same for everyone.
Thanks to a new monthly subscription model, the firm expects to see revenues double this year and again in 2022, assuming it retains all existing customers.
Creating a sustainable platform
TProfile has moved to the Microsoft Azure cloud hosting environment and expanded its range of product and supplier integrations, meaning the system can be up and running with a new client in 15 minutes.
"The reality is, if you create a platform that works, it becomes sustainable," says Evans. "We have got the core platform, but now we have created a lot of tools with which clients can manage product and quote templates, email integrations and content, and all the taxonomy,
"There are maybe 30 things TProfile can do for you, but each one is a separate component. We realise not everyone will use all of them, but we make it as simple as we can to get booking and inquiry data and integrate with third party systems to make it as quick as possible."
Evans said having a more consistent product does not necessarily mean a stifling of innovation, but a better balance between making progress with the technology and servicing individual clients' needs.
He said TProfile has exciting plans for 2021 with further tour operator integrations in the pipeline as well as making advances in using artificial intelligence to better match the customer profile with the right product.
This takes the developer back to its founding vision of creating a solution capable of delivering 'total personalisation' through a traveller portal, or zone, in which retailer and customer collaborate.
"That was the goal seven years ago when we were starting to map this out," Evans says, "to create a system that knows you, that knows what you want and that is able to match that with products and ideas.
"We know that can happen now to a certain degree, but we want to use AI not to just match basic things but to package up multiple attributes. We are confident we are in a place where we can do that really well."
Ultimately, the ambition is to help travel clients move away from mass, 'spammy' email campaigns, focus on quality over quantity and maintain more loyal relationships with clients, anticipating their holiday needs through what they know of them.
Growth prospects and investment 
Evans said TProfile's growth outlook is sustainable without the need for bringing in any investment.
The three co-founders, also including chief operating officer Peter Wright and senior developer Ryan Clarke, still own 92% of the company.
Outside investment may be sought in the future if the firm opts to move into non-English speaking overseas markets, but Evans said more likely in the near term is growth through acquisition of complementary bolt-on technologies.
"We are a small team, but we act like we're a big company with a finance team and the board meeting on a structured monthly basis.
"We have not gone down the private equity route and have grown organically and that makes a big difference. I feel companies that bring private equity in have to follow a set line which my not be the correct one."
Smashing customer experience 
Evans says his affinity will always be with travel agents, but that as TProfile has developed it has diversified to integrate operators, wholesalers and specialist content suppliers like Widgety into the platform as well as booking integrations and post-booking technology.
"When we set up it was all about absolutely smashing customer experience. As we have gone on, to make sure that experience is perfect we had to diversify backwards into the inquiry and forwards into booking documents and loyalty and rewards.
"Two things make a massive difference. The first one is speed, whether it's a single sector or a complex itinerary you need to get that quote within minutes. Then there's the quality of that quote and the imagery and information you have around it.
"It's all about speed and quality. You get that right, the conversion just naturally follows. It still may come down to price, but those two things make a massive difference to conversion, we see that.
"The other big thing for travel agents is a general perception that they don't like change or technology, which is understandable because in the past there has been horror stories about how it's been deployed.
"So, we like to let people try things before they commit. Because it only takes 15 to 20 minutes to set someone up on the new version they can go and play with it for two weeks and tell us what they think, see how it fits in with their business."
For TProfile it is its ability to 'get personal' with the customers of its customers that, ultimately, will determine whether it is meeting the expectations of its trade partners.