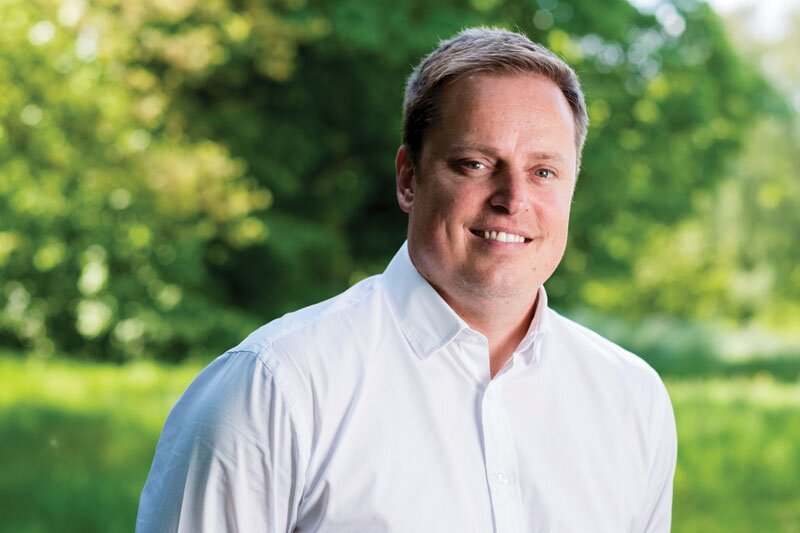 Big Interview: Vertical Systems boss sees his vision for travel agent tech come to fruition
Chris North says the developer has ditched legacy as it blends automation with personalisation
Travel technology specialist Vertical Systems has used the COVID-19 lockdown period to complete and launch new travel agent technology driven by the vision of its boss.
Chris North, managing director of the Essex-based firm, made the switch from sister firm Your Holiday Booking just over two years ago to head up the B2B technology supplier.
A travel agent by background, he says he did not approach the revamping of the firm's platform from a technologists point of view, but for the point of view of the user.
North said his vision, built over the last two years, is now a reality and he has been personally demonstrating the new system to clients and prospects on a daily basis in recent weeks.
He said Vertical took the opportunity of the travel lockdown to focus on development and did not furlough any of its staff so they could get through a "backlog of development".
Travel agent friendly software
"We have automated as much as we can but also kept an element of personalisation to allow the agent to maintain their identity," he said.
"This has always been in my head and now we have given it the time and effort it deserves to develop it and get it in front of customers.
"I'm a travel person, not a techy person. This is travel agent friendly software and it allows them to work smarter and more efficiently and to know more about their customers than ever before."
North added: "Whereas before we were always talking to customers about wanting a rate reduction, now they're asking what extra do I have to pay to add those services, which is a breath of fresh air.
"For me it shows how Vertical is now in a completely different place. Automation with personalisation, that's the key."
At the heart of this push towards personalisation is bespoke customer communications, quotes and confirmations and digital business cards that establish the credentials of the agent and business.
North recalls, when working as a travel agent, how tailoring recommendations around personal details enabled him to build a rapport and trust that led to repeat and higher value bookings.
For North, this amalgamation of what the technology and the human is capable of is critical to the success of Vertical's clients, particularly in a COVID-19 world where trust has become a key currency.
The revamped platform offers users access through the Vhub portal single log-in to all of Vertical's suite of technologies and giving any agent the power to run their business from their laptop.
The Vertical quote builder and Vsearch module allows agents to build the holiday product by product or segment by segment "like a stack of pancakes", said North.
Once the final package is created and price agreed at the click of a button an email template bespoke to that agent brand or store is created to send to the customer.
Vertical is probably best known for its 30-year-old Tarsc back office system, a legacy product but which according to the firm is a "classic remastered", and has been rebranded as Vtarsc.
Move on from legacy
Now operating in the cloud, users do not have to download the technology on to their systems, but can access its functionality seamlessly through the Vhub.
This integration cuts down on the amount of manual loading of information that traditionally goes on in a travel agency which, in turn, cuts down on mistakes and helps with reconciliation.
"We had to get Tarsc online. It's been massively successful for us, it's an award winning legacy product, but I do not want to be known for legacy tech. That means you are standing still.
"Tarsc had to go online, and it actually took a year-and-a-half to do that."
The new Vertical suite also offers a quote builder functionality that is fully integrated with the booking confirmation.
Although to anyone who does not work in travel, this may seem obvious, still many agents are building quotes offline and cutting and pasting details into emails.
"Travel agents see the quote and the bookings as two different things. But they are the same thing. It's the same data, so why not integrate them to work more efficiently," said North.
Also integrated into the new agent portal is third party booking systems including operators like Jet2 and cruise lines.
A new Vcruise module pulls in detailed information of each itinerary and ship from operators, giving the consumer a much more detailed quote than rival systems, claimed North.
A man on a mission
He said this makes the process of booking retrievals from operator partners seamless and 100% accurate.
"You have to accept the fact that an agent is always going to book on the Jet2 system.  As a third-party system, you are never going to be as good for that as operator as that operator.
"But agents want a mechanism to get the bookings back into our system once they have made them," said North.
He added: "I'm on a one-man mission to get everyone to understand what a CRM can give you. When I started out as a travel agent aged 16 I used a rough and ready version of a CRM.
"And I have always encouraged my staff every time they answered a call before they took details of the inquiry to send the consumer a personalised business card.
"As an agent the more inquiries you can put into your CRM the more you will sell. These are the tools that I needed when I was in travel," said North.