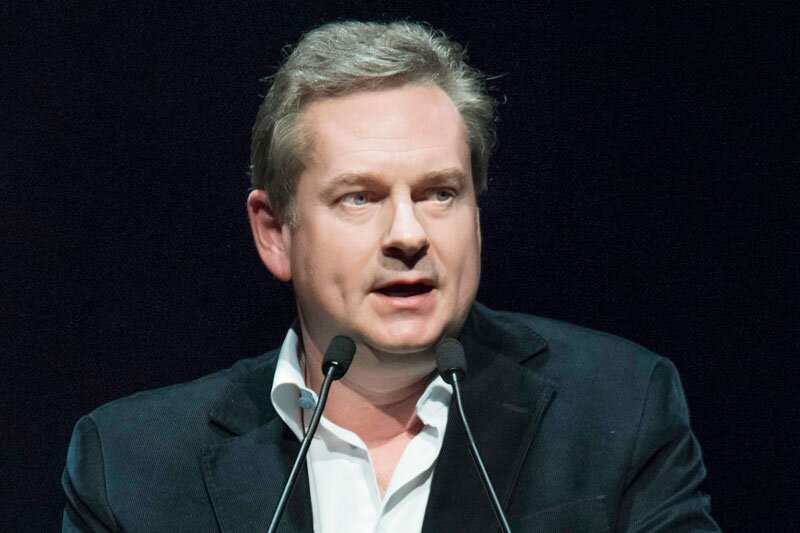 Big Interview: Travel's debt burden makes customer relationship building an imperative
Inspiretec's Simon Powell talks to Travolution to mark the launch of the firm's Travel CRM
Operating more efficiently is crucial for travel firms that have become burdened with debt during the COVID-19 pandemic, according to Inspiretec boss Simon Powell.
Powell was speaking to Travolution as the Cardiff-based developer launched its new Travel CRM platform with an offer of free licences for the first six-month period.
The technology has evolved from Inspiretec's Holistic technology that brought diverse data sources together to bring to users a more sophisticated 'single view' of each customer.
Travel CRM aims to support agents in using this insight to provide a much deeper level of personalised service at scale as they look to recover after the devastation of the last year.
Powell, whose personal association with travel goes back to his father's chain of high street stores in his native Wales, said he has witnessed crisis after crisis hit the sector over the last 20 years.
But he said the COVID-19 pandemic is the most acute challenge the industry has ever faced.
"My heart really goes out to all agents and tour operators who have been faced with a situation that is truly unprecedented," he said in a webcast marking the launch of Travel CRM.
"From a business perspective we've had to downsize and we're now in a situation where an awful lot of debt is being carried by the industry and for a while that's going to have to be paid back.
"Everybody needs to drive efficiencies in order to make good money."
Powell said COVID-19 has only made Customer Relationship Management (CRM) more important for businesses.
"The client wants to deal with companies in the way that they want to interact, not necessarily how the companies want to interact with them.
"It's become more and more important that you're able to deal with the clients in the way that they want to be dealt with.
"Therefore CRM is how you manage that workflow, how you manage those tasks, how you engage with a client, how you give that client service over the period of time.
"From a technology product perspective we were very strong in the reservations and management side for many years, but we see there is a marked differential between managing a booking and actually managing the client over their life cycle
"It's not about one booking, it's about understanding that client, engaging with that client, giving that client the service that they require over the whole period, not just the booking.
"Attracting a client today can be very expensive depending on the channels you use and so actually keeping that client you already have is core to what's needed."
Powell said agents and operators were put in an impossible position when the COVID-19 lockdowns prevented travel when clients were demanding refunds.
He said in many cases the agents or operators did not have the money and yet were faced with having to deal with a customer not able to travel and demanding their money back.
"We all know how the industry has operated. I've been in it nearly 30 years and it has grown on client funds, which has been part of the overall issue when it comes to refunds.
"If the agent hasn't got the cash from the operator to refund then they are in a very difficult position.
"And from our perspective, those companies having the tools to give continuity of service is massively important so we engage with that client in in the right way."
Inspiretec has recently taken a second round of private funding from Travel Counsellors founder David Speakman, who built his business on an ethos of customer service.
Powell said both he and Speakman share a belief in the future for agents, but only if they put the customer at the heart if everything they do.
"We've all talked about the death of the travel agent for many years. Some of my best friends are travel agents and David and myself are from the industry. We are travel agents at heart.
"There's always talk about being simply transactional or relational, but ultimately there is a blurring of this and you can actually be transactional on the web but still be a relational business.
"It's about having the tools that link what that client has done on the web, what they've searched for, what inquiries they've made, into their profile, into their CRM record.
"Then you can see that a client that booked with you 12 months ago has just been searching for a holiday to Palma or to Ibiza or Barbados and you can proactively engage with that client in quite a soft way.
"That moves you from being an online transactional business to a business that's actually being relational, because you're trying to provide service on the back of what clients are actually done."
Powell added: "I always say that technology is only a building block. If you liken it to building a house, technology is only the foundation, it's what you do when it's built that's the differential.
"If our CRM doesn't allow people to ultimately sell more holidays and improve interaction with clients, it's failed, there's no point to it and we shouldn't bother. But I think that's what it does do.
"We can actually help agents make that small differential, to reach out to their clients, to make those emotional connections. It's knowing that that agent still cares about you.
"Travel agents, through perceived indifference, not having done anything wrong, but just not contacting someone at the right time, can lose an awful lot of their clients."
Inspiretec launched its new Travel CRM technology last week with an exclusive offer to all Travel Weekly and Travolution readers of free licences for the first six-months.
We are also looking for three firms who will be given free use for 12 months and extra support to integrate the technology into their businesses and have their progress reported on throughout the year.