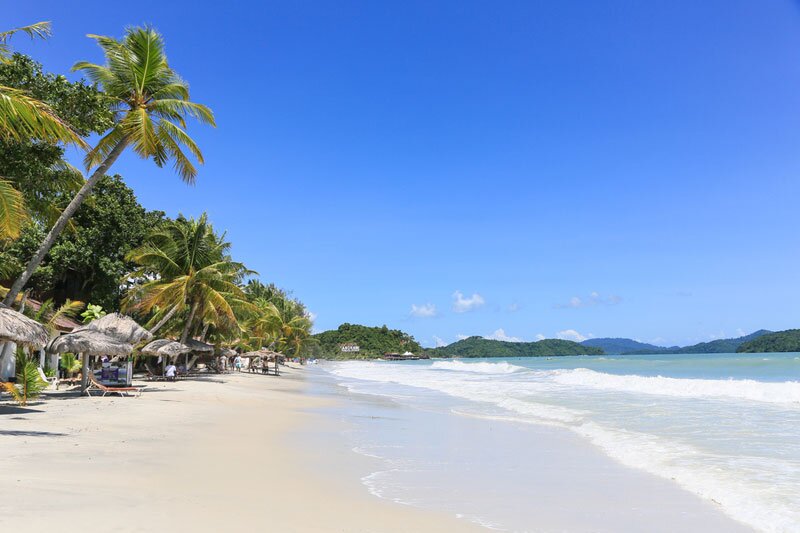 New website to put Langkawi 'on the map' by tapping into Travelindex global network
VisitLangkawi.net launched at Pata's annual Travel Mart taking place in destination this week Continue reading →
The Malaysian island of Langkawi has joined one of the world's largest content marketing platforms by launching a new website developed by Travelindex.
VisitLangkawi.net was launched at the Pacific Asia Travel Association's annual Travel Mart which was taking place in the destination this week.
TravelIndex has teamed up with social media marketing experts Snap Pro on the website which includes aims to become a vital source of information for travellers to Langkawi.
Bernard Metzger, founder of Travelindex, said: "Travelindex has a global travel network and we believe that this website will enhance not only travellers wanting to visit the island but will definitely boost the Langkawi travel industry players as well.
"We deliver the web's most concentrated audience to aims to inspire travellers and buyers at every stage of the purchase cycle."
The website is mobile responsive and includes rich content like photos and videos to maximise its impact. It also offers the ability to respond to trending topics and news.
As part of the Travelindex platform  it joins an ecosystem if 80 travel-related websites which combined help to give local advertisers increased visibility and reach to global markets.
Combined with social media Travelindex claims to be able to reach over 11 million travellers and decision makers in the travel industry monthly.
The website hosts business profile pages and can be searched by users according to key criteria. Current news and announcements will be distributed to relevant websites and social media networks like Facebook, Instagram and Twitter.
Sasha Aru, managing director of Snap Pro, said: "VisitLangkawi.net aims to become the most innovative, trusted travel guide and reference source on Langkawi which is currently lacking for the island unfortunately.
"Especially now that we are living in an age where there is a constant need to provide data, the website will serve as a platform for travellers and business owners alike. The strategy is to build something that will benefit the local industry players as well."
Bernard added: "With this strong synergy between Snap Pro and Travelindex we hope to bring a fresh, creative and resourceful website for the magical island of Langkawi."